Best Yoga Studios near Albuquerque
If you're looking for the best yoga studios in the Albuquerque area, it might be hard to narrow it down to just a few. Luckily, we've rolled out the mats, practiced our "oms," and downward dogged our way through plenty of zen dens to choose our top three.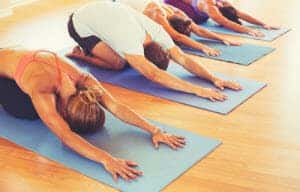 No matter what your yoga experience level and goals, these three studios have plenty of classes to start or continue your practice. Keep reading to find out who made the list!
Bhava Yoga Studio
Bhava Yoga Studio offers plenty of classes to suit any yogi's level. The term bhava is actually defined as, "a place for finding inspiration, connection, and for feeling good"—and that's exactly what happens here!
From traditional classes, such as classic Yin yoga and restorative, to special classes, like Yoga for Breast Cancer Survivors and Wisdom Warriors, you'll be sure to find the one that fits you best. Check out the classes at Bhava Yoga Studio today!
Grassroots Yoga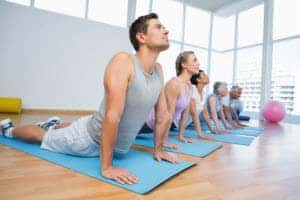 Geared toward bringing the spiritual aspects of yoga to their students, Grassroots Yoga offers a space that adheres to the individuality of every student. With plenty of classes to offer all yogi levels, the goal of Grassroots is to allow you to see your maximum potential, on and off the mat.
Plus, Grassroots also offers several teacher training programs. Get certified with your 200- or 500-hour yoga teacher training, and start transforming lives the way only yoga can!
SWEAT Yoga Studio
If you're into cranking up the heat during your sun salutations, SWEAT Yoga Studio is the right pick for you. Family-owned and -operated, SWEAT offers many different class options, like Flow and Static classes. To balance things out, there's a Restore class, as well.
Members can also enjoy a complimentary daycare, so they can bring the little ones along and still get their practice in. So, with no excuses at hand, bump up your wellness routine—and the heat—at your next class at SWEAT.
With all of these great yoga studios in the Albuquerque area, you're bound to find the one that fits your individual yogi needs. Try one—or all!—of these studios out, and start your yoga journey at your new "om sweet om."