Why Is My Car Shaking?
Common problems that cause shaking cars include unbalanced tires, out of round brake rotors, and sticky brake calipers. Here at Jaguar Albuquerque, we've been getting many questions regarding shaking car symptoms, so we decided to create this article to further explore each of these causes.
Regardless whether you live in Albuquerque, Rio Rancho, South Valley, or any of the surrounding communities, we're proud to be one of the best resources in the area when it comes to your Jaguar.
So, keep reading, and don't hesitate to contact us with questions as soon as you're finished…
3 Causes of a Shaky Vehicle
Without further ado, here are the top three reasons that your car could be shaking as you drive along. 1)
Unbalanced Tires. When your tires aren't properly balanced, this can cause your car to shake (with especially pronounced shaking in the steering wheel). In this case, the shaking would start at around 50 to 55 MPH and get significantly worse at around 60 MPH (but then it gets better at even higher speeds). 2) Out of
Round Brake Rotors. If your brake rotors are out of round (which is sometimes called warped), then you're probably going to feel the vibrations most strongly through your foot's brake pedal. 3) Sticky Brake
Calipers. Finally, when your brake calipers are sticking onto the rotor, you're going to be experiencing a heavy vibration through the wheel at speeds of around 45 to 50 MPH. It'll always get worse the faster you go, and you'll typically catch a burning whiff as you bring your vehicle to a stop.
Other Causes of a Shaky Vehicle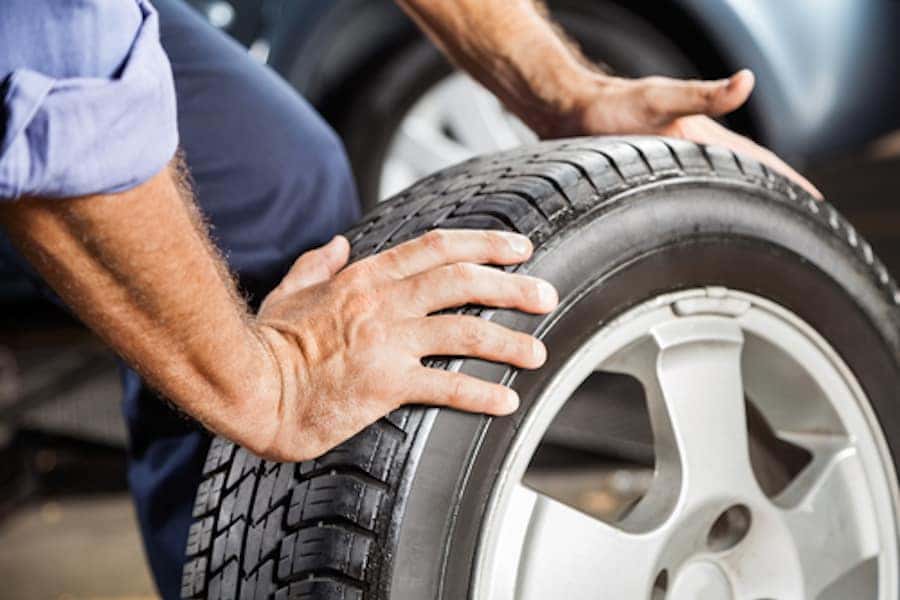 However, even though these three causes are the primary offenders of a shaky ride, they're not the only possibilities.
Your car could also be subject to some of these other issues—less common, but often equally serious.
Miscellaneous Engine Problems
Wobbly Steering Components
Power Steering Malfunctions
Poor Motor Mounts
Axle Issues
Additionally, if you're rolling around on either low profile or low rolling resistance tires (which are more common among high-end, luxury cars than standard vehicles), then a bit of shakiness is just a natural consequence of their construction. These tires aren't designed to absorb many of the road's bumps.
Schedule a service appointment to get the shakiness resolved today.
If you've been dealing with the symptoms of a shaking car, then we get it—you just want it to stop. It's annoying, it's bad for the vehicle, and it doesn't seem safe. Now that you have a better sense of some of the problems that cause shaking cars, we encourage you to reach out to us to make the shakiness end.
Here at Jaguar Albuquerque, there are a few ways to set up your service appointment. You can give us a call on the phone; you can fill out our online scheduler; or, you can stop by our service center from South Valley, Rio Rancho, Albuquerque, or any of the surrounding NM communities.