What to Look for When Buying a Used Car

Buying a new car can be fun and easy, especially when you have a plan in mind. That's why Jaguar Albuquerque created this used car buying guide for drivers like you in the Albuquerque, Rio Rancho, and South Valley areas.
This way, you'll know exactly what to look for when buying a used car. Check out the checklist and various tips below, and contact us if you have any questions.
Pre-Owned Checklist
| | | |
| --- | --- | --- |
| Before the Inspection | Completed (✓) | Comments |
| 1. Create a budget. | | |
| 2. Determine what type of car you want and features you need. | | |
| 3. Read through reviews. | | |
| 4. Check out vehicle history reports. | | |
| | | |
| Exterior & Interior Inspection | Completed (✓) | Comments |
| 1. Check the body for any dents, scratches, or rust. | | |
| 2. Make sure there are no cracks in the windows or windshield. | | |
| 3. Have a friend confirm that all the exterior lights are working. | | |
| 4. Examine tires, making sure there are no cracks, bulges, or lack of tread. | | |
| 5. Check out the seats, looking for any possible tears, rips, or stains in the upholstery. | | |
| 6. Make sure there aren't any strong odors in the cabin or trunk. | | |
| 7. Check that there aren't any leaks under the hood or the car itself. | | |
| | | |
| Taking the Test Drive | Completed (✓) | Comments |
| 1. Sit in the front and back seats, making sure there's plenty of headroom and legroom. | | |
| 2. See if you can easily adjust the driver's seat to get comfortable behind the wheel. | | |
| 3. Make sure all the electronics work properly, including the radio and A/C unit. | | |
| 4. Test the brakes from varying speeds to see how responsive they are. | | |
| 5. Keep the electronics turned off as you listen for any rattles or squeaks. | | |
| 6. See if the engine runs smoothly on the highway and how the car shifts and responds to sharp turns on local roads. | | |
Buying a Used Car Tips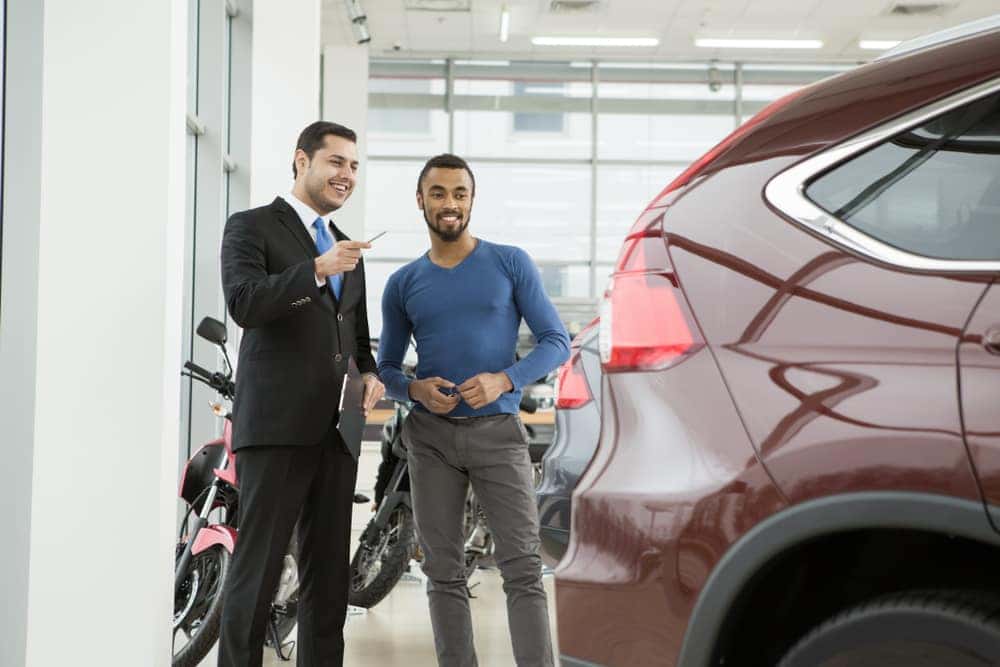 Before you can even purchase a used car, you need to create a budget. That way, when it comes time to find your new ride, you'll know exactly what kind of vehicle you can afford.
Next comes the fun part: deciding what automobile you want. Take a look at your local dealership's inventory to see what they have available. Read through some reviews to learn more about the cars that you're interested in.
You want to make sure that you choose a model based on your needs. If you have long drives to work every day, then a fuel-efficient sedan would probably work best. However, if you have a family or like having a large amount of cargo room, then an SUV might be a better fit.
Once you've created a wish list of cars that have the body style and features you want, you'll want to look through their vehicle history reports. These reports tell you everything you need to know about a particular automobile, such as:
Number of previous owners
Any previous accidents
Completed required maintenance
Once you've narrowed your list down to the right candidates, you'll need to inspect them thoroughly. Follow the checklist above to make sure the exterior and interior look good.
Then, take each vehicle on a test drive, following the steps above. If you're deciding between two or three cars, feel free to test drive them again to help make a final decision.
After finding your new ride, stop by the dealership's finance center to start the buying process. They'll go over your budget and will help find a great auto loan with terms that you're happy with. Then, you just need to sign some papers and will get the keys to a great pre-owned vehicle!
Get Help Finding the Right Used Car Today
At Jaguar Albuquerque, we love helping drivers throughout Albuquerque, Rio Rancho, and South Valley find their ideal automobile.
We want to do the same for you, so don't wait. Stop by our dealership to find the right used car today!