Learn the Art of Pilates near Albuquerque NM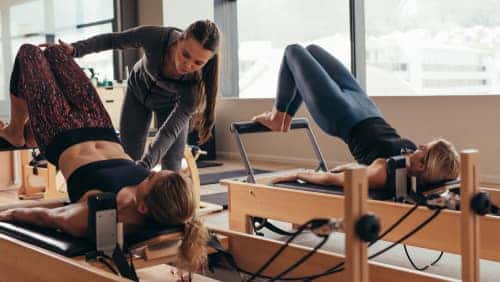 Pilates is a fitness system that was developed in the early 20th century by Joseph Pilates. It's practiced worldwide and uses mats and/or special apparatuses to improve your flexibility and vigor.
This type of exercise may be done around the world, but it's especially popular in The Duke City. If you're wondering where the top Pilates studios near Albuquerque, NM, are, just keep reading!
Club Pilates Juan Tabo: Where You'll Challenge Your Body & Mind
If you're looking for more than just a low-impact, full-body workout, then Club Pilates Juan Tabo may be the place for you.
That's because the staff here helps members have richer, more fulfilling lives. They do this through classes that challenge both the mind and body. Whether you're an elite athlete or brand new to Pilates, you'll gain a "strong foundation of balance, strength, mobility and flexibility."
For new members, it's recommended to take a free intro class. You'll use a mat and specialized equipment to learn the basics of Pilates. By the end of the class, you'll feel a sense of clarity and calm and be ready to take on the day.
Mindful Movement & Wellness: Fitness Classes by Women, for Women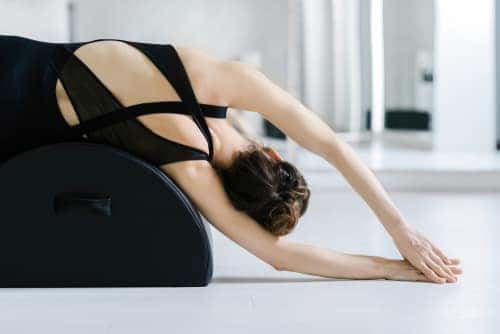 Mindful Movement & Wellness is a studio that's designed by women, for women. Here, they utilize a small group training style to give clients the kind of care and attention that they deserve.
They offer a variety of classes, like Cross-Training, Yoga, and Zumba. However, it's the Pilates classes that you'll really want to check out.
There's Core, which is a mat-based Pilates class. It includes numerous strength training and toning exercises to improve your chest, back, abdominals, and glutes. For something a bit different, try Booty Barre. This fun and energetic workout incorporates Dance, Yoga, and Pilates to define and chisel your entire body.
Somos Pilates: Classical Yet Contemporary Pilates Studio
At Somos Pilates, you'll find a community of people who love to be active and want to remain that way all their lives. It's a safe space and welcomes individuals of different ages and fitness levels.
This fully equipped studio offers both mat and equipment classes. The classes follow the principles of Pilates, which include concentration, breath, and fluidity.
The studio also offers Bodhi Suspension System™ classes. Bodhi in Sanskrit means "to awaken," and this system stimulates your deepest muscles. This is so your entire body can be properly aligned to increase your overall wellbeing.
Sign up for a Pilates Class near Albuquerque NM Today
If you're looking to strengthen your body while also enhancing your mental awareness, then don't wait. Contact any of these Albuquerque Pilates studios today for an upcoming class!