Top CrossFit Gyms in Albuquerque NM

There are many ways to get in shape, like swimming, playing a sport, or doing yoga. However, if you're looking for a more intense fitness routine, then you may want to consider CrossFit.
CrossFit is a high-intensity fitness program that incorporates elements of cardio, weight lifting, gymnastics, and more. It's extremely varied and is all about you getting the most bang for your workout buck.
If you're now intrigued and want to learn more, then read through our guide to the top CrossFit gyms in Albuquerque, NM…
Pursue the Best You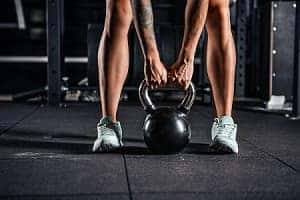 At Cantina CrossFit, you'll work out in a beautiful facility alongside friendly and knowledgeable coaches. The team here is all about support and is committed to every athlete's success.
Beginners and veterans alike will thrive here, with the CrossFit tools and smart programming available. Plus, each course will challenge your body and push you to achieve goals that you never thought were possible. You'll start with the Fundamentals On-Ramp course and work your way to the regular CrossFit group classes.
There are other specialty programs available, which you can check out on the Cantina CrossFit Facebook page.
Helping People Live Life Better
At CrossFit Zephyr, you'll challenge yourself and push your limits to reach your potential and get results. This strength and conditioning gym is comprised of life-loving individuals with a passion for helping people achieve their fitness goals.
You'll work out in an intimate space using top-of-the-line equipment. This will allow you to get a quality workout with the individualized attention you deserve.
Check out their exercise photos and videos on the CrossFit Zephyr Facebook page.
Find Happiness for Yourself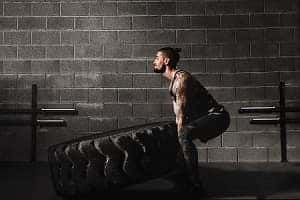 Sandia CrossFit's philosophy is, "Motivation is what gets you started [and] habit is what keeps you going." They'll help make CrossFit a habit by delivering world-class fitness with a healthy serving of humor and inspiration.
The 9,600-square-foot facility has everything you need to achieve your fitness goals. They combine the best aspects of weightlifting, gymnastics, and high-intensity cardio into one tidy package, so they can produce great results for individuals of all ages and fitness levels.
Learn more on the Sandia CrossFit Facebook page.
Start a New Fitness Regimen Today
Starting a CrossFit routine may seem intense, but your healthy body will thank you. To get started, just visit any of these recommended top CrossFit gyms in Albuquerque, NM, today!