Tips on Pre-Owned Car Buying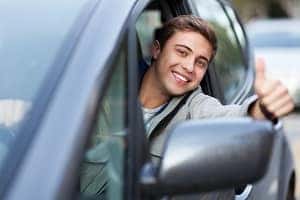 Making your next car a pre-owned one is a great option for shoppers near Albuquerque, Rio Rancho, and South Valley, especially if that pre-owned car is a quality pre-owned Jaguar vehicle. On this page, we at Jaguar Albuquerque have compiled all kinds of information on buying a pre-owned car. Read ahead to learn more!
Certified Pre-Owned vs Pre-Owned
Pre-Owned Car Buying Checklist
What to Look for When Buying a Pre-Owned Car
Pre-Owned Car Advice
Here are a few of our top tips for buying a pre-owned car:
Be sure to test drive every potential vehicle you're considering. A vehicle may seem like a good fit on paper, but you won't truly know until you're behind the wheel.
Always thoroughly investigate the vehicle's history before making any serious moves toward buying the vehicle. You can use resources like CARFAX® and AutoCheck® to do this, or you can also ask the dealership when you're buying your next pre-owned car.
Crosscheck the price of any pre-owned model you're considering with resources like Kelley Blue Book® and Kelley Black Book®. These will help you make sure you're getting the best deal possible.
Make sure you're looking at options within your budget. Keep in mind: You shouldn't be paying more than 20 percent of your monthly take-home pay on monthly car payments.
Get the full scoop on the warranty coverage that comes with the vehicle. If it doesn't come with any coverage, consider your options before driving off the lot.
Our Pre-Owned Jaguar Vehicles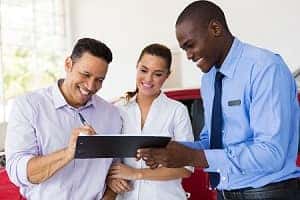 At Jaguar Albuquerque, we offer a wide variety of quality pre-owned Jaguar vehicles. Whether you're looking for a pre-owned vehicle or a certified pre-owned vehicle, we have the car for you. Bring in your wish list and our team of knowledgeable sales professionals will be able to match you with the perfect pre-owned Jaguar vehicle!
Ready to Buy a Pre-Owned Car?
Our team at Jaguar Albuquerque is thrilled that you stopped by today to learn more about the pre-owned-car-buying process. We hope the information you found on this page gave you a better idea of what the process entails, and that you're excited to get started on your own car-buying journey. Shoppers near Albuquerque, Rio Rancho, and South Valley can get the ball rolling today by browsing our pre-owned Jaguar vehicle inventory right on our website. When something catches your eye, give us a call and we'll get you scheduled for a test drive!