Synthetic Oil Change Interval

Synthetic oil can commonly last 6,000 miles or six months. Under the right conditions and care, it can go on for as long as 7,500 miles or more. It can accomplish this because of its uniquely engineered makeup. Synthetic oil comes from crude oil and is chemically restructured to give it its superior quality.
If you're in the Albuquerque, Rio Rancho, and South Valley areas and you're unsure about the recommended synthetic oil change interval as well as the advantages of using it in your vehicle, the experts at Jaguar Albuquerque have laid out the following information specifically for you. Contact us today for help answering any of your service questions.
Importance of Oil Changes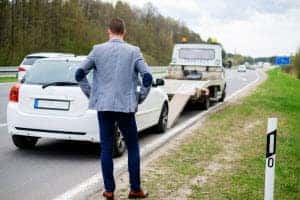 Although getting your car's oil changed is a relatively simple procedure, it's vital to the welfare of the car that it gets done on a regular basis. This is the same for synthetic oil. By now, you've likely heard about its superior quality. If you're using synthetic oil in your car, then you know what it's capable of. Whether you're taking advantage of everything synthetic oil has to offer or you're curious about how it can benefit your car's engine, it's important to know how long it can go between oil changes.
Other Oil Change Factors
Here are a few things that can go into considerably shortening the above oil change intervals:
The age of your vehicle. The older your car gets, the more demanding it is on your oil.
Driving on unpaved roads. Driving on dirt and gravel roads can cause all of that dust to get into your engine and severely reduce your oil's lifespan.
Constant stopping and starting. The style of driving that comes with living in well-populated areas can cause wear and tear on your engine and result in more oil being used.
Highway speeds. Highway driving, especially when temperatures are severe, can also result in the use of excess amounts of oil.
Frequent towing. Towing can cause your engine to work harder and burn oil at a higher rate due to the extra strain.
The Advantages of Using Synthetic Oil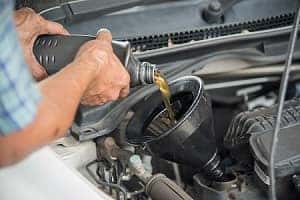 Synthetic oil is designed to be a top performer across the board. Its robust nature allows it to resist the harsh conditions inside your engine without breaking down as easily. When oil starts to break down, it becomes easier for it to collect little particles of dirt from all over your engine. This process ends up creating a sludge that effectively undoes everything oil is supposed to do. Synthetic oil efficiently keeps your engine clean by protecting it from this development.
Another benefit of having synthetic oil flowing through your engine is its ability to work in adverse conditions, from scorching heat to freezing cold.
Be Sure to Schedule Your Oil Change
Our team at Jaguar Albuquerque encourages the drivers of Albuquerque, Rio Rancho, and South Valley to consult your owner's manual for the manufacturer's recommendations for the oil that's compatible with your vehicle.
Schedule a service appointment today if you think it's time you got your synthetic oil changed.