The Best Romantic Restaurants near Albuquerque NM
Are you excited for Valentine's Day? You'll need to make sure that you get your flowers and chocolates in order to prepare for the big day. However, you'll also need to plan the perfect night out with great food, fabulous drinks, and, of course, the perfect romantic ambience to make the night memorable.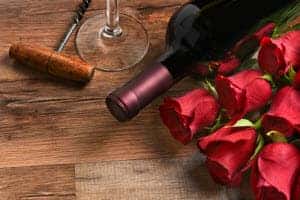 We did some snooping around town and came up with this list of the best romantic restaurants near Albuquerque to spend your Valentine's Day.
Savoy Bar & Grill
10601 Montgomery Boulevard Northeast, Albuquerque, NM                                     Facebook                    Instagram
Make your Valentine's Day date sophisticated and classy by heading to Savoy Bar & Grill. This restaurant encompasses Californian wine country into their décor, menu, wine list, and experience. You can sample several varieties before choosing the perfect bottle to share over your meal. You'll feel like you've been transported to Napa Valley after your experience at Savoy Bar & Grill.
Start Off Light: Share some Oysters, Shrimp Cocktail, or a Cheese Plate before indulging in your entrée.
Savor the Meal: Choose from the selection of Bouillabaisse, Bison Short-Rib, or Pitman Farms Duck Breast among many great flavors.
Finish Sweet: Share a dessert like Warm Chocolate Caramel Gateau, Almond-Olive Oil Cake, or Truffles Du Jour.
Torino's @ Home
7600 Jefferson Street, Suite 21, Albuquerque, NM                                                                               Twitter
There's nothing like authentic Italian cuisine to finish of your Valentine's Day the right way. Torino's @ Home in Albuquerque is the place to go if you want to experience original flavors made with the freshest ingredients. Chef Daniel John brings his love of rustic Italian cuisine to deliver memorable flavors to his patrons, so you're sure to leave happy.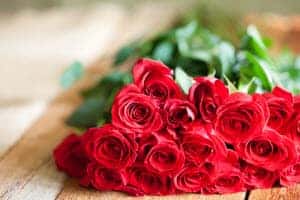 Begin Your Experience: Get started with some tasty bites like Fritto Di Mare, Hudson Valley Foie Gras, or an Antipasto Board.
Share Your Entrée: Choose from a variety of great dishes like the Bison Filet, Pollo Al Limone, or Maple Lead Farms Duck Breast, and don't forget to give your Valentine a bite.
End the Right Way: Enjoy some sweet and savory concoctions like Dark Chocolate Molten Cake, Tiramisu, or Peach & Ricotta Fried Ravioli to complete the evening.
Vernon's Speakeasy
6855 4th Street Northwest, Suita A, Los Ranchos, NM                                 Facebook                    Twitter
Shh, do you want to know a secret? There's a speakeasy nearby called Vernon's Speakeasy. You'll have to find it, but when you do, you'll be transported back to the Prohibition Era. Grab a libation from the lounge before settling into your table and taking it all in for Valentine's Day. Be sure to look for the exits in case the Feds show up.
Get Some Starters: While keeping a low profile, share some apps like Baked Brie, Duck Confit Tacos, or Tomato Bruschetta before picking you meal.
Enjoy Your Dinner: There are great options like Coffee Braised Beef Short Rib, Stuffed Quail, and Tequila Lime Chicken for you to savor while sipping on your illegal beverages.
Sample the Sweets: Share a savory dessert like the Velvet Capone, Mango Sorbet, or the Chocolate Decadence with your Valentine before heading back to the future.
Are you looking for the right restaurant to really impress your loved one? These are the best romantic restaurants near Albuquerque that your date will absolutely adore on Valentine's Day.