Pre-Owned Jaguar for Sale in Albuquerque, NM

Jaguar is known for having a lineup of vehicles that are high in power and style. However, they also hold their value well, which is great when you want to shop used.
Below, we'll go over the benefits of buying a pre-owned Jaguar. Then, you can always contact us at Jaguar Albuquerque to see our used models near Albuquerque, Rio Rancho, and South Valley.
Why Buy a Pre-Owned Jaguar?
There are lots of benefits to owning a Jaguar, whether it's new or used. When it comes to pre-owned models specifically, you have the dependability of a new model while sticking to a set budget.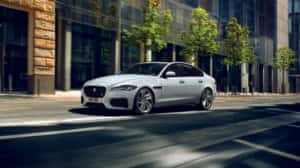 You're often paying less for a used car than a brand-new version of the same model. That's because it's already gone through the depreciation phase. New cars can depreciate by as much as 50% within the first three years. So, if you get a vehicle that's three or four years old, you're still getting a highly reliable vehicle for less.
In fact, Jaguar specifically has an impressive retention rate. If you decide to buy a used model that's a couple years old, there's a good chance that it'll have one of the lowest depreciation rates over the next few years.
Furthermore, a pre-owned Jaguar often comes with lower registration fees and insurance costs. Combine that with the lower monthly payments, and you're looking at getting a luxury model that works with your lifestyle.
Certified Pre-Owned Jaguar Models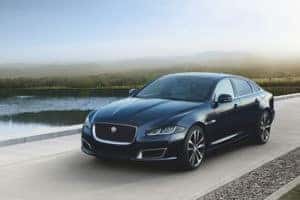 Jaguar, in general, has a whole host of dependable models. This is especially the case when you go the certified pre-owned (CPO) route.
In order for a used Jaguar to become a CPO one, it needs to go through an extensive 165-point inspection. A Jaguar-certified technician will look at every inch of the vehicle meticulously to ensure that it's in optimal mechanical and electrical condition.
After the car gets the seal of approval, it'll come with lots of great perks, such as:
7-Year/100,000-Mile Certified Pre-Owned Warranty
Vehicle history report
24-hour roadside assistance
Steps to Buying a Used Jaguar
Whether you decide to buy a used or certified pre-owned Jaguar, you'll quickly learn how fun and easy the process is.
First, you'll want to look through our entire inventory, which can be found conveniently on our website. You're more than welcome to look through all our listings one by one, or use the search filters to help narrow down your options. Plus, with the various body styles, models, and features, finding your dream car is a cinch.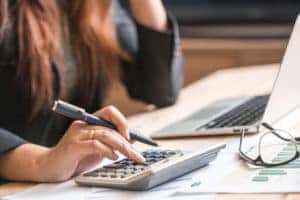 After finding a couple vehicles that interest you, test driving them, and making a final selection, it's time to start the buying process. At our finance center, we'll work with you closely to get the option you're happy with.
It starts with a member of our team looking at your budget and writing up a payment plan that works for you. Then, we'll reach out to the local banks and lenders that we have longstanding connections with. It's so we can help secure you a loan with terms that you can feel good about.
Then, that's it. When everything looks good to go, you'll sign on the dotted line and receive the keys to a new-to-you Jaguar!
Shop for a Pre-Owned Jaguar Today
As dependable as a used Jaguar seems on paper, you'll need to experience it in person to get the full effect. If you want to do that near Albuquerque, Rio Rancho, or South Valley, don't wait. Stop by Jaguar Albuquerque for a test drive today!