Green Growler Smoothies: Providing Ways to Thrive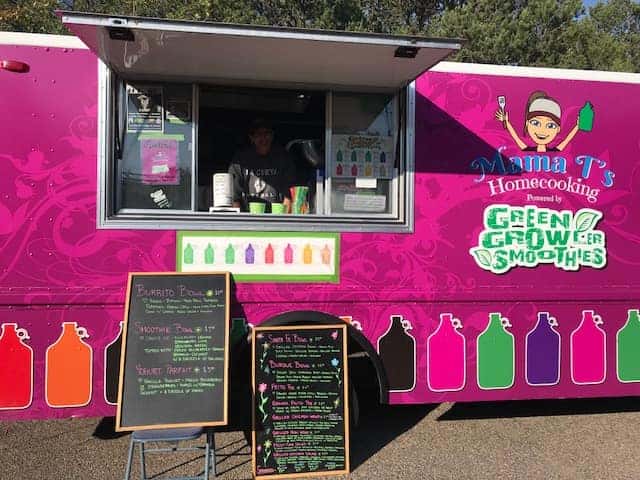 In this local spotlight, we're talking about Green Growler Smoothies, a locally owned shop in Albuquerque, NM. It's here that you'll find delicious and nutritious drinks and food. Not only does everything taste good, but their food provides a host of vitamins and minerals to keep you feeling good, too.
Keep reading to learn more about this neighborhood business and what it has to offer!
About This Smoothie Shop
Two friends started Green Growler Smoothies back in 2013 as a hobby. They first sold to friends, family, and visitors at their local gym. However, after selling their drinks in glass growlers at a nearby farmer's market, they began to grow in popularity.
It was then in 2016 that they decided to buy a food truck to expand their business and venture out to other local events. Today, you can still find that food truck around the area. Otherwise, you're welcome to stop by their café, which has a lot of character and a whole lot of personality.
Conveniently Nourishing Bodies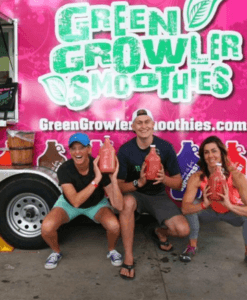 At this smoothie shop, they take pride in providing total body nourishment—not just to survive, but to thrive. You'll find that in their smoothies, which are all-natural, gluten-free, and containing no preservatives.
There are a lot of tasty smoothie flavors to try, including:
Strawberry Lime
Beet N Berry
Cashew Mocha
Whether you want a 12-oz. snack, a 32-oz. prowler, or a 64-oz. growler, you'll feel satisfied for hours on end. You can even get one of their smoothie bowls, or top your drink with bananas, granola, or honey for a healthy and yummy treat.
Mama T's Home Cooking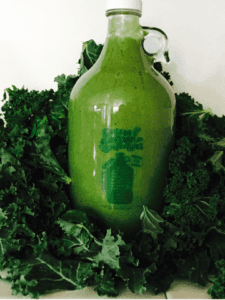 If you're looking for something heartier, we highly recommend getting some of Mama T's Home Cooking for breakfast or lunch.
Here's just a sampling of the many options available to you:
Breakfast Bowls
Burrito Bowl: Eggs, bacon, green chili, red bell peppers, potato, pinto beans, cheese, fresh salsa, and avocado
Yogurt Parfait: Vanilla Greek yogurt, blueberries or strawberries, granola, coconut flakes, and honey
Lunch Bowls
Teriyaki: Sweet and savory pork, carrots, peas, broccoli, bell peppers, onions, and fresh pineapple
Not Your Mama's Frito Pie: Savory homemade chili beans, organic Fritos, cheese, tomato, romaine lettuce, red onion, avocado, and chicken or beef
Wraps & Salads
Fuji Apple Chicken Salad: Grilled chicken breast, spring mixed greens, tomato, red onion, pecans, and blue cheese crumbles tossed with a poppy seed dressing
Ruben Wrap: Savory corned beef, sauerkraut, romaine lettuce, shredded Swiss cheese, and dressing
Grab a Smoothie in Albuquerque NM Today
If you're looking for a nutritious on-the-go meal, stop by Green Growler Smoothies. Here, you can care for your body so that in turn, it can care for you.
For more information, check out Green Growler Smoothies on Facebook. Then, visit their café or food truck today!