Jaguar vs Maserati

For a luxury vehicle with premium features and an impressive performance, two well-known manufacturers are Jaguar and Maserati. However, they're both extremely popular, so you may be wondering which brand contains the vehicle that's right for you.
To help answer that question, our team at Jaguar Albuquerque created this Jaguar vs. Maserati guide for luxury seekers like yourself in Albuquerque, Rio Rancho, and South Valley. We'll go everything you need to know about these popular brands to help you make an informed decision.
Read all about these manufacturers below and feel free to contact us if you have any questions.

View our Jaguar Inventory

Number of Models Offered in the Jaguar & Maserati Lineup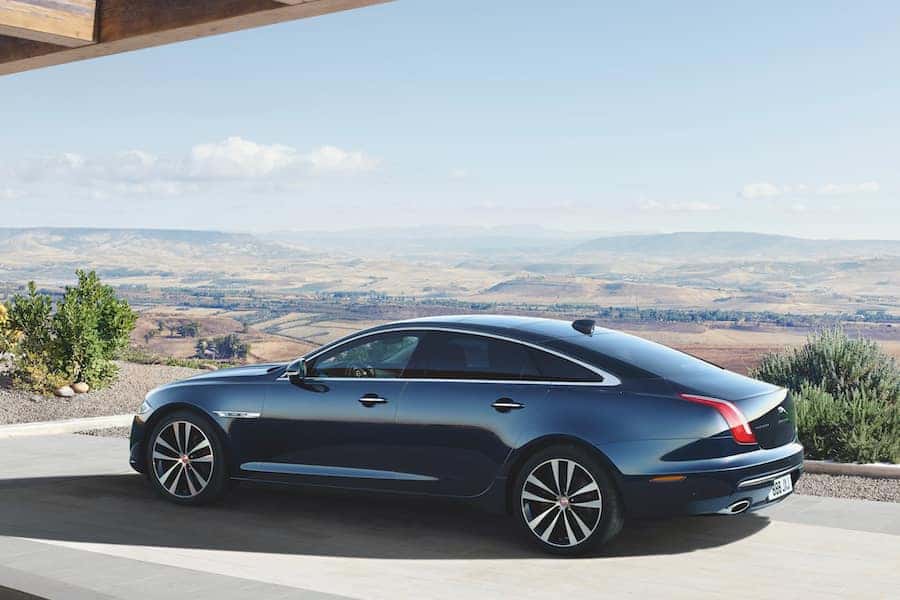 Both Jaguar and Maserati offer impressive luxury vehicles with powerful performances and impressive features.
Jaguar has seven vehicles in its lineup to choose from:
XE
XF
XJ
E-PACE
F-PACE
I-PACE
F-TYPE
Maserati, meanwhile, isn't too far behind, offering five vehicles in its lineup:
Ghibli
Levante
Quattroporte
GranTurismo
GT Convertible
Jaguar vs Maserati Warranties & Reliability
No matter which Jaguar model you choose, you'll be able to take full advantage of the Jaguar EliteCare.
This comprehensive program offers many benefits to give you peace of mind. It comes with 5-Year/60,000-Mile Coverage, which includes a New Vehicle Limited Warranty and complimentary scheduled maintenance. It also includes Jaguar InControl®, which gives you remote engine start, roadside assistance, and more with just the touch of a button.
Maserati also comes with a warranty program that includes roadside assistance, but it's only good for four years/50,000 miles.
Additionally, Kelley Blue Book® has ranked several Jaguar models for their overall dependability. The experts have ranked six models at no less than four out of five stars, with the XE and XJ getting 4.9 out of five stars.
Unfortunately, Maserati wasn't ranked as highly. Only one model received more than four stars, the Quattroporte, and it ranked at 4.2 out of 5.
Prominent Features in Jaguar vs Maserati Vehicles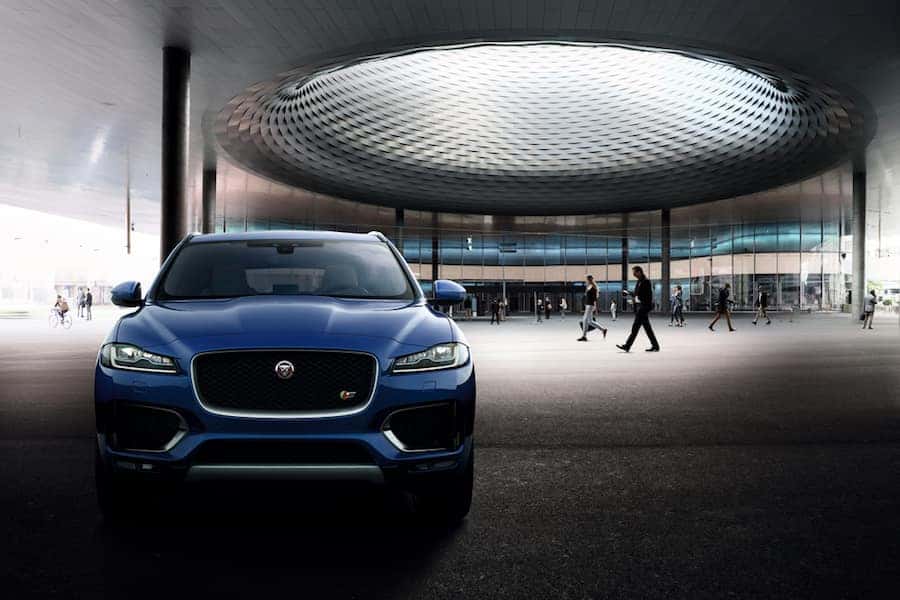 Jaguar and Maserati both offer plenty of first-class features for everyone on board. To get a better idea of what those amenities are, two comparable vehicles in these lineups are the Jaguar XJ and the Maserati Ghibli.
The XJ and Ghibli each have sophisticated-looking interiors, with quilted seat styling in the former and premium leather seats in the latter. They also both offer heated and ventilated seats to warm up on chillier nights or cool down on hotter days.
For entertainment, each sedan has state-of-the-art infotainment systems (Jaguar InControl® Touch Pro™ and Maserati Touch Control Plus) with access to music, navigation, and more. With Wi-Fi capability, you can stay connected to the internet in either vehicle, no matter where you travel.
The XJ also supplies plenty of fun for backseat passengers. It offers dual 10.2-inch screens in the back of the front headrests. You can either watch a DVD or stream video via the Rear Media Interface. There are also two WhiteFire™ digital wireless headphones to not disturb anyone else inside the vehicle.
Although the Ghibli has many other impressive features, it doesn't offer an entertainment system to backseat passengers.
Jaguar vs Maserati Safety Options
We'll continue with comparing the Jaguar XJ and Maserati Ghibli to go over the cutting-edge safety features that they offer.
The XJ comes standard with an assortment of driver-assisting technologies that can help prevent an accident from occurring. They act as a second pair of eyes, alerting you to hazards you might miss while driving.
Two of the standard driver-assistance features are Lane Departure Warning and Lane Keep Assist. If you start to drift from your lane without using a turn signal, Lane Departure Warning will send a visual alert along with a gentle vibration of the steering wheel. Then, Lane Keep Assist will use small corrective inputs to gently and carefully steer you back to the center of your lane.
Another feature you'll find in the XJ is the Driver Condition Monitor. The system will keep an eye on things like braking patterns while you're driving. If it senses that you're starting to feel drowsy, it'll give you an early warning that it's time to take a break as soon as possible.
The Ghibli offers many of the same driver-assisting technologies that you'll find in the XJ. Unfortunately, none of them come standard. Plus, you won't find a Driver Condition Monitor in any trim level of this Maserati model.
Performance Specs in Jaguar vs Maserati Models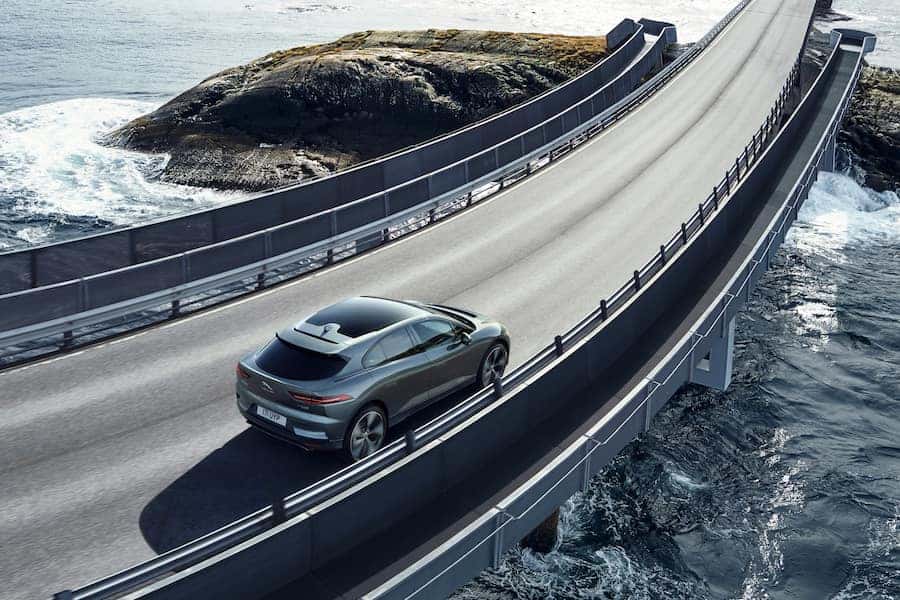 Jaguar offers many high-performing vehicles, one of them being the F-PACE SUV. This vehicle comes standard with a 2.0L 4-cylinder that puts out 247 horsepower. However, its most powerful engine is a 5.0L supercharged V8 that delivers an impressive 550 horsepower.
The comparable SUV, a Maserati Levante, is a bit more powerful, with its standard 3.0L V6 delivering 345 horsepower.
However, the vehicle isn't as fuel-efficient. The Maserati model achieves an EPA-estimated 15 city/21 highway MPG. However, the Jaguar model lets you drive farther for longer, as it achieves an EPA-estimated 22 city/27 highway MPG.
As a result, you might need to stop more frequently at the pump to refuel.
Still, both vehicles come standard with all-wheel drive systems (AWD with Intelligent Driveline Dynamics in the F-PACE and Q4 Intelligent AWD in the Levante). These systems each give you ultimate control and handling to take on any type of road or weather condition.
Jaguar vs Maserati: Final Verdict
Although Maserati has an impressive lineup, Jaguar offers you more in model options, warranties, reliability, features, and performance. However, to know if their vehicles are right for you, you'll need to check them out in person.
If you live near Albuquerque, Rio Rancho, or South Valley and want to get behind the wheel of a specific Jaguar vehicle, then schedule a test drive at Jaguar Albuquerque today!