Jaguar Los Ranchos de Albuquerque NM
As a Jaguar dealer near Los Ranchos de Albuquerque, NM, we wanted to point out a few of our favorite aspects of this Bernalillo County village. With plenty of events and activities for residents and visitors, our team at Jaguar Albuquerque is proud to represent this cool, versatile area.
Los Ranchos de Albuquerque has plenty to see and do. If you're into aromatherapy, check out the Lavender in the Village Festival, which celebrates the physical and mental benefits of this well-used herb. Or, stop by the Casa Rondeña Winery to sip on your favorite red or white.
As you can see, this is just the start of what Los Ranchos de Albuquerque has going on. To get from one destination to the next, these residents depend on our Jaguar dealership to provide them with reliable vehicles. Keep reading to find out more about us!
About Our Jaguar Dealer near Los Ranchos de Albuquerque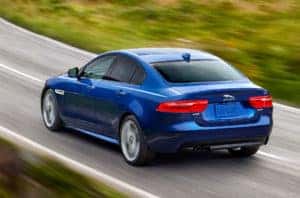 When you're looking for your next Jaguar near Los Ranchos de Albuquerque, our dealership can help. By providing tons of models to choose from at our showroom, along with a friendly staff that will guide you each step of the way, we make purchasing your next vehicle fun, fast, and easy.
You can start by finding your perfect Jaguar model right here on our website. Browse through vehicles like the Jaguar XE, Jaguar F-PACE, and more in our new and pre-owned inventory online, and you'll be ready for a test drive by the time you arrive!
Fast & Easy Jaguar Financing
Working with our Jaguar dealership, you'll be set up with a team of finance experts that will help you decide which finance option works best for your budget. As probably the most important step in getting in the right Jaguar model, our goal is to make financing as smooth and easy as possible.
By providing online tools, such as a trade-in value estimator or a payment calculator, you can see which numbers you're most comfortable with in terms of a monthly payment. Plus, you can even apply directly online for a loan with our finance application.
With our established relationships with banks and lenders in the surrounding areas, you can rest assured you'll be in the right hands when choosing a loan. Our finance process is designed to keep you informed and give you plenty of options throughout.
Auto Service near Los Ranchos de Albuquerque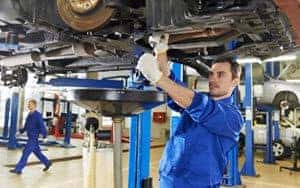 When you purchase a Jaguar vehicle with our dealership, we want to help you make sure your Jaguar vehicle is always up and running like new. That's why we have an auto service center on site, which specializes in the special parts and procedures unique to Jaguar vehicles.
You can even schedule service 24/7 with our online scheduler. Just fill out some quick information, choose your appointment date and time, and we'll be in touch to confirm!
Visit Your Jaguar Dealer near Los Ranchos de Albuquerque
If you're considering a Jaguar vehicle, contact us at Jaguar Albuquerque today! We're happy to keep our customers in Los Ranchos de Albuquerque getting from place to place in their Jaguar vehicles.