How Often Should You Change Your Oil?
| | | |
| --- | --- | --- |
| Modern Vehicle & Conventional Oil | Modern Vehicle & Synthetic Oil | Older Vehicle and Conventional Oil |
| 6 months of 5,000 miles | 1 year or 16,000 miles | About every 3 months |
It's the age-old question on the tip of every car owner's tongue: How often should you change your oil? As cars and motor oil have advanced, oil change frequency has too, and the answer is becoming more specific to your vehicle and driving habits.
A modern vehicle that runs on conventional oil should see a service provider every 6 months or 5,000 miles. Vehicles that take synthetic oil can go for longer intervals before an oil swap is needed. Usually, they need fresh oil once a year or every 16,000 miles. Older vehicles running on conventional oil may need more frequent oil changes. They can go by that old standard of every 3,000 miles.
To help drivers in Albuquerque, Rio Rancho, and South Valley know when your car, truck, or SUV is due for its next oil change, Jaguar Albuquerque put together this handy post all about when to change your oil.
CHECK YOUR OWNER'S MANUAL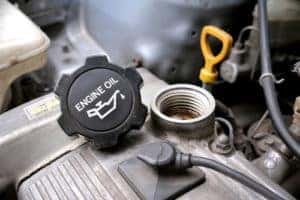 When in doubt, go back to the basics. If you're not sure how often you should get the oil changed in your Jaguar, a quick scan through your owner's manual will help you find the answer.
Every vehicle is different. Each engine's design and the type of oil they should use can significantly impact how frequently new oil is needed. This is why double checking the rulebook from your manufacturer is a smart place to start!
KEEP AN EYE ON OIL CHANGE INDICATOR SYSTEMS
Many of today's cars come with savvy computerized systems that monitor oil life percentage and can let you know precisely when your car is due for an oil change or needs a new oil filter.
Because these systems measure the current state of the oil in your engine, they're able to factor in things like your driving style and the types of trips you take. That helps give you a more accurate estimate for when to schedule maintenance. Look just beyond your steering wheel to your instrument cluster. Then toggle through your car's message center for updates on oil life.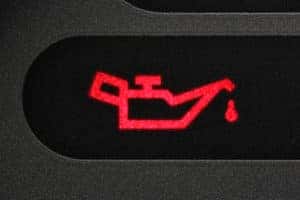 If you're driving a used car, you may not have a message center on your instrument cluster. That's ok too. Your vehicle can still tell you when it needs new oil.
Most vehicles on the road today have a dashboard warning light that can alert you when you're low on oil or have low oil pressure. It usually looks like an old-fashioned oil can.
While these systems are very reliable, it's always a good idea to use your best judgment. If you're well past your owner's manual's recommendation, don't wait to bring your car in for service!
Save on your next oil change with our Jaguar Service Specials…
CHECK YOUR OIL YOURSELF
One more way to know if your vehicle needs an oil change soon is to get under the hood and take a look for yourself. Checking the oil level and quality regularly is a great habit to get into that will help you know when your car needs new oil.
All you need to check your oil is a paper towel or rag. Then, just follow these simple steps:
Give your car time to cool down before lifting the hood. It's best to check your oil a few hours after driving it.
Locate and remove the oil dipstick
Wipe the excess oil onto a clean paper towel or rag.
If the oil looks clean and has a golden-brown color, you don't need to schedule an oil change any time soon.
If your vehicle's oil looks dark or has a thick, slow-moving texture, like molasses, you'll want to get it in for service ASAP.
If your oil looks ok but you want to check your levels, put the dipstick back in, then pull it out again
Once you pull the dipstick out again, check the bottom. There should be some markings that show if your oil levels are low.
The reason your oil changes color over time is because it works hard inside your engine. A lot of heat can build up under the hood, especially with machinery constantly working to power your car. After a few months and a few thousand miles, that golden, free-flowing oil you poured in while be worked to the point where it looks like a thick black sludge. Once it's changed color and consistency, it won't be able to effectively lubricate your parts anymore.
SCHEDULE YOUR NEXT OIL CHANGE
Getting your oil changed regularly will help your car run smoothly and efficiently for years to come. By staying on top of your routine oil changes, you'll be keeping your engine healthy and preventing your parts from overheating and having problems.
If you've noticed that it's time for you to get an oil change, visit the service center at Jaguar Albuquerque. We have a team of highly trained service technicians who help drivers all over Albuquerque, Rio Rancho, or South Valley, NM, with their maintenance.
Our team can get your oil changed quickly, so you'll be in and out of the service center and back on the road in no time.
To get your maintenance appointment set up right away, schedule service with us online. To learn more about when your Jaguar model should get an oil change, contact us or visit our service center.