Download Your FREE Guide to Buying a New Jaguar Now!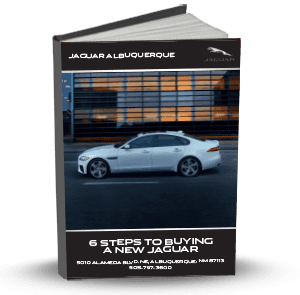 Have you recently decided that you want to invest in a new Jaguar? That's great! But in case you were wondering where to get started, we've put together this eBook to guide you through each step of purchasing your new Jaguar and receive a MONEY-SAVING coupon just by downloading! With 6 Steps to Buying a New Jaguar, you'll learn:
Why deciding on what you need in your next vehicle is essential to choosing the right model.
How to get started on research, including how to locate a Jaguar dealership.
What your financing options are, and the differences between buying and leasing your next vehicle.
Your manufacturer warranty and service options, and why they're worth looking into.
Ready to get started? Simply fill out the form on this page, and you'll be redirected to your FREE 6 Steps to Buying a New Jaguar eBook!