Slate Street Café: A Hip Eatery with Modern Fare
Albuquerque is a vibrant city with something exciting going on at all times. Plus, it's filled diverse cultures that you get to experience through various cuisines. At the heart of downtown Albuquerque is Slate Street Café, an eatery that combines a big city atmosphere with modern food.
Learn all about it below in this community spotlight. Then, grab your friends or family and visit this restaurant for a fun day out.
How It All Began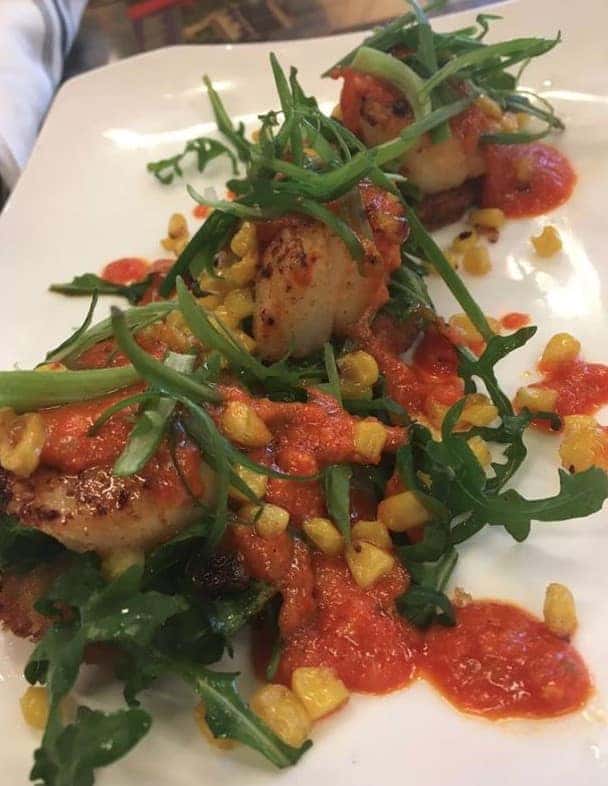 Slate Street Café was founded by Myra Ghattas, who first worked with Hyatt Hotels and Resorts. After fine-tuning her customer service skills and love for hospitality for 14 years, she decided to resign and open her own place in Albuquerque, New Mexico.
It's at this café that Myra has combined her love of food and wine with other industry trends and experiences. She wanted to create a place that had it all, and this one certainly does. You can stop by for breakfast, lunch, or dinner, and dine inside or outside. You can also have a business meeting in the main dining area or relax in the wine loft.
Overall, she's created a tranquil environment combined with top-quality food and customer service.
What's Happening at the Café?
There's always something fun happening at Slate. One popular event is the Bosque Beer Dinner, where you get to sample several Bosque Brewing Company beers with a four-course dinner. Enjoy it right on the patio, too, for lovely views with your meal.
If you're more of a wine drinker, stop by for one of their Rose or Summer Whites wine tastings. Sample various wines and find the perfect one to take home.
In addition to the main café, Slate has a location inside the Albuquerque Museum of Art & History. There, you'll find tasty coffees, house-made sandwiches, wine, beer, and more. Plus, every third Thursday of the month is tapas-style dining. Have some good eats, admire the art, and enjoy the entertainment!
See What's on the Menu
No matter when you're hungry, Slate is ready to serve you. Here's just a sampling of what to expect for breakfast, lunch, and dinner:
Breakfast
Green Eggs & Ham Omelet: Local eggs folded with double roasted green chile, white cheddar, and natural ham, served with white cheddar hash browns.
Mexican-Style Oatmeal: Made with cinnamon, nutmeg, and vanilla, and served with your choice of milk.
French Toast: Made with baguettes and topped with maple butter.
Lunch
Warm Spinach & Roasted Squash Salad: Craisins, toasted pecans, goat cheese fritters, and brown butter cider dressing.
Bacon, Lettuce & Fried Green Tomato: Served on fano nine grain bread with a side of hand-cut fries.
Brown Bag Fish & Chips: Fresh salmon, battered with dark beer batter, topped with lemon basil tartar, and served with house-made chips inside a brown bag.
Dinner
Curried Chickpea Salad: Field greens, English cucumber, roma tomatoes, and fried parsnip.
Chicken Fried Steak: Served with broccoli with aged cheddar cheese, buttermilk whipped potatoes, and Duran's red & green chile.
Prosciutto-Wrapped Pork Loin: Served with roasted garlic mashed potatoes, asparagus, and a blueberry au jus.
Stop by This Albuquerque NM Restaurant Today
Now that you know more about what Slate Street Café brings to the table, it's time to try it out for yourself. Check out some photos on the Slate Street Café Facebook page, then visit for a delicious meal today!