---
We love supporting local businesses, especially those who greatly contribute to Albuquerque's vibrant arts scene. One such person is Sandi Ludescher, a well-known painter and musician.
In this local spotlight, we'll tell you all about her work and where you can view it yourself. First, though, here's a brief look into Sandi's life as an artist.
---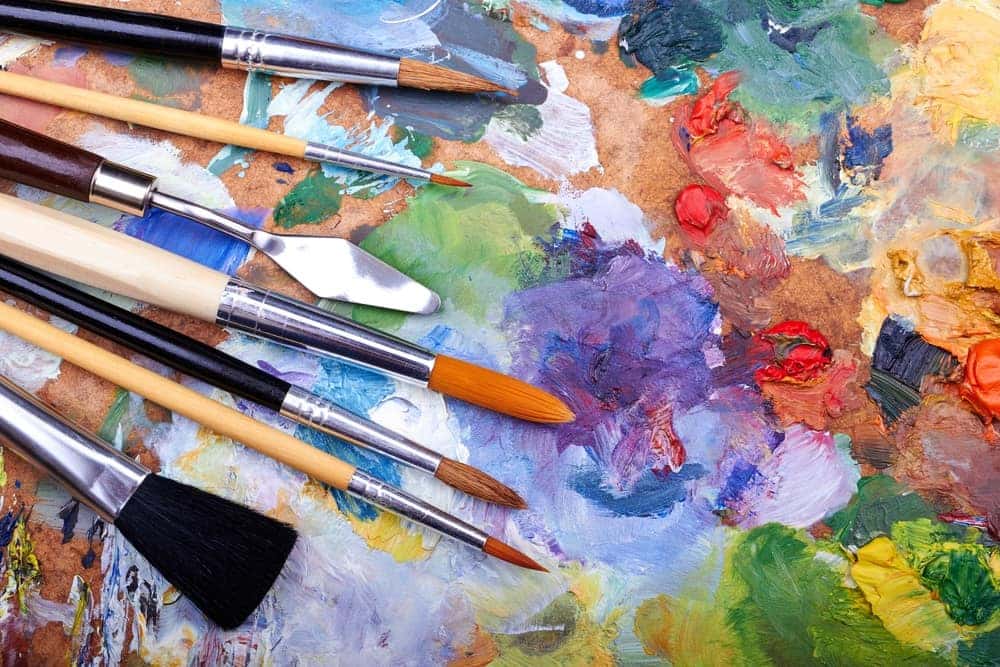 Who Is Sandi Ludescher?
Sandi Ludescher is a contemporary New Mexican regionalist painter and professional musician. She began painting at the age of 13, and since then has kept up with her passion for art, writing, and music.
Sandi is all about celebration, which is exemplified in her work. This includes a long series of Dia de los Muertos, which was inspired by the Marigold Parade held every year in Albuquerque.
She's also inspired by certain painters as well as landscapes. Some of her contemporary influences are Chuck Close, Jerome Witkin, and Fernando Botero. Then there's her work with capturing the quality of light that the Land of Enchantment produces, which in her words is "like trying to catch a moonbeam."
---
Where Can You Find Her Art?
Sandi's work is seen all over the world, from Laguna Beach and Washington D.C. to London and Tokyo.
If you're local, you can find her work at the Fuller Lodge Art Center, Hispanic Arts Center – Expo New Mexico, or South Broadway Cultural Center. You can also visit her studio by appointment to see the heart, soul, and humor that goes into her work.
What's interesting about her art, too, is that she deliberately makes unconventional decisions. For example, her work "falls" off the edge of the canvas a lot. She says this is done to show how the story of a painting can continue past the scope of the canvas.
---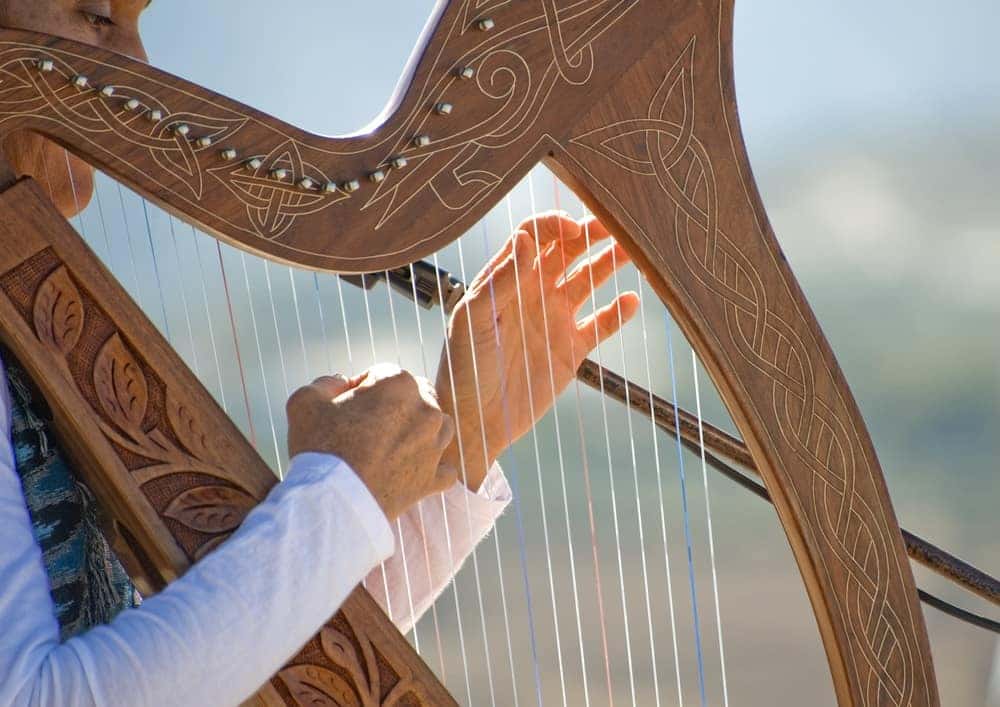 Performing Harp-felt Music
As we mentioned before, Ms. Ludescher is a professional musician. More specifically, she plays the harp at weddings and other places that want soft, beautiful background music.
While she's been playing the Celtic harp professionally since 2004, she first picked it up in 1992—though it was by accident. She actually wanted to buy a 12-string guitar. When the salesman wouldn't give it to her before learning to play on a 6-string, she went elsewhere and purchased a 29-string harp.
If you'd like to take up this unique instrument, you can actually learn from Sandi herself. She teaches adult beginners and loves sharing her passion for music with others.
---
Check Out Sandi's Artwork Today
You can always reach out to Sandi Ludescher to learn more about her services. Otherwise, be sure to visit any of the area's art galleries to see her work on display!