Master the Art of Guitar Playing at Pimentel & Sons

Playing an instrument can help build your confidence, enable expression, and even give you a sense of accomplishment. Plus, there's nothing like playing an instrument that's designed specifically for you.
You can get a unique instrument at Pimentel & Sons Guitarmakers, where they'll also teach you how to play it. Keep reading to learn all about this local business, then feel free to contact them for more information.
The History of this Guitar Shop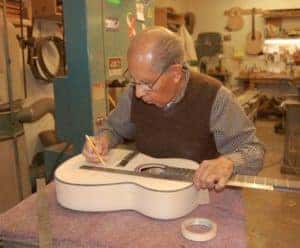 Lorenzo Pimentel had a passion for the guitar for as long as he could remember. At 14, he was an apprentice at his brothers' guitar-making store in Mexico. By 23, he moved to the United States and made guitars inside a violin shop.
His love for making guitars grew even more over time. So, by 1951, he moved to New Mexico where he decided to open his own guitar shop, which was then made a permanent fixture in Albuquerque in 1963. Four of Lorenzo's sons later joined him in the business where, four decades later, the Pimentel name was known worldwide.
The shop is renowned for crafting each instrument completely by hand. Because the guitars are tailored specifically to each customer, you can get one that fits into your hands like a glove.
Repairing/Restoring Your Instrument
In addition to selling one-of-a-kind guitars, they'll repair and restore a wide variety of instruments, such as: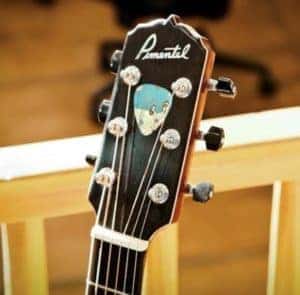 They've seen a number of different issues with instruments, from broken and worn-out strings to snapped bridges and pegs. So, no matter what's going on with your guitar or other instrument, they can get it as good as new in no time.
Furthermore, they'll do full restorations, like for family heirlooms or antique finds. Rather than keeping the old piece on a shelf, you can bring it to the shop and have it in complete working condition before you know it!
Expert Guitar Lessons
No matter how you've acquired your instrument—whether through the shop or a family member—you may want to learn more or perfect your guitar-playing skills.
You can also do that at Pimentel & Sons, where they offer private lessons. Their program is geared toward musicians of all levels. Plus, you can opt to take half-hour or hour-long lessons during normal business hours.
Lots of time, thought, and patience is required to master the guitar. However, they're confident that you can pick up the skills with enough practice. Also, since they sell the instrument needed, this is your one-stop shop to become a guitar-playing whiz.
Begin Practicing the Guitar Today
At Pimentel & Sons Guitarmakers, they'll supply everything you need to become a full-fledged musician.
So, if you need a new guitar, your current one repaired, or to take a lesson or two, don't wait. Stop by the shop today!