Let Marble Street Studio Help with Your Creative Needs

Albuquerque is a vibrant city filled with beautiful architecture, diverse cultures, and authentic art. One company that captures the area perfectly is Marble Street Studio.
It's through their photo and video services that they'll bring your visions to life—whether it's for personal use or commercial needs. In this local spotlight, we'll tell you all about this creative agency in the Duke City. Then, you can always reach out to work with them today.
About this Albuquerque NM Agency
Marble Street Studio is a full-service creative agency that specializes in:
Video production
Commercial photography
Marketing strategy solutions
They've been around for over 20 years, inside the same 6,200-square foot studio since its inception. Inside this space is equipment capable of productions of all levels. Whether you need services for still, stop-motion, or time lapse videos, the staff can happily do it for you in the state-of-the-art studio.
The Expert Team Behind It All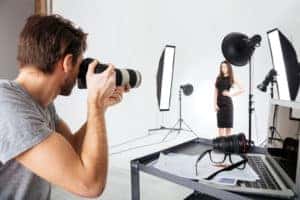 As founder of Marble Street, John Yost always stayed ahead of the curve with film to digital. Plus, he's in tune with his clients' needs while also utilizing cutting-edge technology. As a result, he's been able to stay in the forefront of the industry for the past three decades.
Working alongside John are:
Dana Benjamin: Photographer/Videographer
David McCollum: Lighting/Sound/Studio Manager
Ashley Conner: Creative Director
Together, these men and women will work hard to provide the creative services you need for yourself and/or your business.
Top-Quality Services They Provide
As we mentioned before, this company can do all kinds of work, such as:
Photography
Videography
Drone Footage
Voiceover Services
To be more specific, they've taken photos/videos of stunning architecture, unique people, and products for famous companies. They've also designed logos for Evolve Gym, The Overpour, and Well America.
Contact this Creative Agency Today
Marble Street Studio is your one-stop shop for all your creativity needs. To get started, contact this Albuquerque, NM, agency today. They look forward to working with you!