Feel Rejuvenated at The Back Porch Day Spa

While visiting the spa seems like an added luxury, there are many benefits to visiting one. It's a great way to escape from the day-to-day routines like work or running errands. It also offers lots of health benefits, such as improving blood circulation and ridding the body of any toxins.
If you want to improve your health and wellness overall, then stopping by a place like The Back Porch Day Spa could really work in your favor. Learn all about it in this local spotlight, then be sure to make a reservation as soon as possible.
About This Local Business
The Back Porch Day Spa has been serving the Albuquerque area for over 15 years. It's here that you'll find highly qualified staff members to fulfill all your spa needs.
Whether you're looking for a solo pampering day, a couple's retreat, or a fun girl's day out, this spa caters to everyone. They can even create a custom package for you to make sure you have an exceptionally peaceful session.
Available Spa Services
At this spa, there are tons of ways to be pampered. That's because they offer a wide variety of services, including:
Massages: Swedish, Deep Tissue, and Therapeutic
Facials: BioActive Peel, Microdermabrasion, and Dermaplane Facial
Body Wraps & Scrubs: Sea Garden Wrap, Garden Mint Sensation, and Hot Herbal Wrap
You can also get a waxing for eyebrows, legs, or bikini area. If you want to show off your toes in the warmer months, then take advantage of their pedicures, which include an exfoliating salt scrub and beneficial paraffin treatment.
Retreat Packages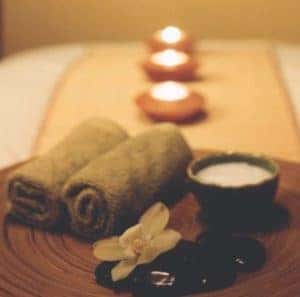 For some people, one service isn't enough. If that describes you, then you may want to look into the spa's retreat packages.
There's the Afternoon Delight, which is a 3-hour session for one person. You start off with a Perfection Facial, then get a Therapeutic massage. Finally, you end your time with a spa pedicure with paraffin.
You could also go for the Mystic Evening, a 2-hour session for two people. The retreat begins with a Perfection or Gentleman's Facial. Afterwards, you and your partner will get to enjoy a 1-hour Therapeutic Massage to melt away any stresses on the body.
Book Your Spot at This Albuquerque Day Spa Today
Between the welcoming environment and professional staff members, you're sure to enjoy your time spent at this Albuquerque, NM, spa.
Learn more on The Back Porch Day Spa Facebook page. Then, contact them to make a reservation today!