Where Can I Get a Good Coffee near Me in Albuquerque NM?

Most people would agree that one of the best ways to start your day is with a good cup of coffee. You could brew some at home. But, why not expand your horizons and have some coffee in a new environment?
If you're interested in visiting a coffee shop near you in Albuquerque, NM, we think the following are worth considering…
Central Grill and Coffee House: A Great Spot to Unwind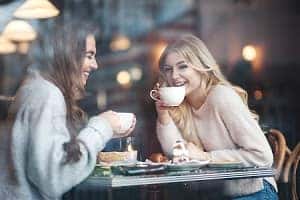 If you're looking for a comfy and relaxing hangout spot, then you'll enjoy Central Grill and Coffee House. Whether you need some coffee to start your morning, or a cup at the end of the day, you'll find exactly what you want here.
They have a House Drip, Cappuccino, Macchiato, Latte, and more. You can also get any option iced, which is great on a hot summer day. And feel free to enjoy your coffee with a Blueberry Muffin, Slice of Apple Pie, or one of their Daily Baked Scones.
Or, have your coffee with a nice, hot breakfast. See what they're offering on the Central Grill and Coffee House Facebook page.
Deep Space Coffee: Where the Coffee Is Out of This World
Coffee enthusiasts love venturing to Deep Space Coffee. That's because its goal is to create that perfect cup of coffee, along with a space that's approachable for everyone.
They have several unique coffee flavors to choose from, like their Deep Space Hometown Blend. It consists of cocoa nibs, praline, and blackberry. There's also the Guji Kercha, from the brew bar. This one is made up of lavender, mango, and apricot.
You'll also want to get one of their various baked goods. From the Vegan Banana Bread and Cinnamon Crumb Cake to the Seasonal Quiches and Muffins, you'll always find something delicious to eat.
For more information, check out Deep Space Coffee on Facebook.
Humble Coffee Company: The Unassuming Coffee Shop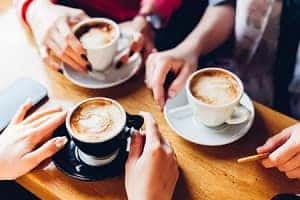 At Humble Coffee Company, they're all about great coffee and friendly service. And with the thoughtfully designed and relaxing space, you're sure to have a great experience at this craft coffee shop.
They love supporting local businesses, serving Albuquerque-made breakfast burritos and fresh pastries. And these food items will pair perfectly with their single-origin espresso and brews. Whether you like your coffee hot or iced, plain or as a latte, you'll get a delicious cup of joe here.
Visit Humble Coffee Company on Facebook for a look at their coffee and food options.
Enjoy Some Freshly Roasted Coffee Today
After reading this guide, you now know that if you want a fresh cup of coffee in Albuquerque, you have plenty of places to choose from. So, don't wait. Venture to any of these coffee shops in Albuquerque, NM, today!