Certified Pre-Owned Jaguar South Valley NM
South Valley, NM, is a beautiful suburb of Albuquerque that's home to roughly 41,000 people. The Rio Grande runs directly through the center of the community, providing the necessary irrigation for the local farms to thrive in the southwestern climate. While most of the area is filled with open road and landscapes, there are some major shopping districts that feature restaurants, markets, retail outlets, and specialty shops.
Due to the vast open roads found in South Valley, getting around by car is the only way to go. However, getting around in a luxury car like a Jaguar is even better. So, if you're looking for a used luxury car, you'll be happy to know that you've got plenty of certified pre-owned Jaguars near South Valley to check out at Jaguar Albuquerque!
Taking a Look Around at Your South Valley Certified Pre-Owned Jaguar Dealer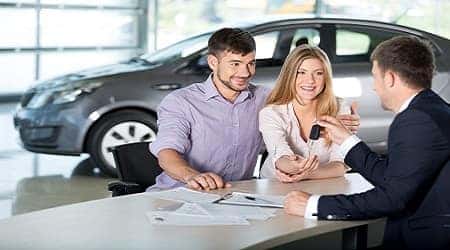 When you're in the market for a stylish used Jaguar, having a certified pre-owned Jaguar dealership near South Valley is great news! What's even better is that you don't even have to make the trip just to start checking out our inventory.
By browsing our website, you'll find our certified pre-owned inventory that you can peruse to get a sense of the models and styles that we have in stock. You can then pick out your favorite model and prepare yourself for a visit to see it up close.
Incentives for Buying a Certified Pre-Owned Jaguar near South Valley NM
There are plenty of benefits and incentives for purchasing a certified pre-owned Jaguar near South Valley at our dealership. Each model in our certified inventory endures a rigorous 165-point inspection, so we can attest to the quality of the vehicle and its components.
These vehicles also come with a thorough vehicle history report, so you can get a sense of the care and maintenance that the car's previous owner put into it. Lastly, these models come with a 7-Year/100,000-Mile Limited Warranty and 24-hour Roadside Assistance.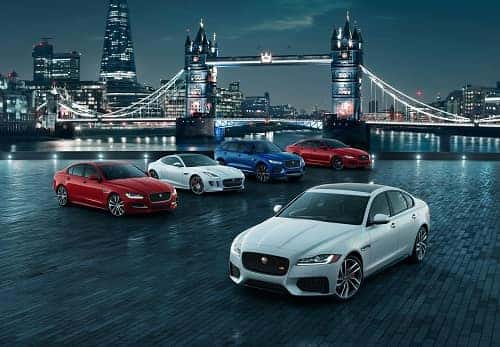 Testing Out Your Certified Pre-Owned Jaguar
When it's time to take the trip to our certified pre-owned Jaguar dealership from South Valley, you should be excited to see the vehicle up close and in person. Our sales associates will happily show you the way toward your favorite model, so you can get a closer look.
To really determine how you feel about the car, you'll want to take it out for a test drive and get a feel for its performance and handling. Only then can you be sure that you're on the right track with your luxury car purchase.
Our Helpful Financiers
Once you've made your mind up that you've found the right model, you'll then work your way over to our finance center to get started on the paperwork. Our finance experts make the process fun and easy. They'll carefully go over all of your options, and highlight the ones that may seem right for you. Once you've figured out the right plan, we'll go to work and come up with the deal. When all is said and done, you'll have a stylish luxury vehicle to take home and enjoy for years to come.
At Jaguar Albuquerque, we're always happy to help drivers like you in South Valley when it's time to start considering a luxury car.