Where to Grab a Sandwich near You in Albuquerque NM
Many people believe that a sandwich is the perfect thing to have for lunch. It's simple, portable, and can be filled with your favorite meats, cheese, and toppings.
If you want more than the standard PB&J, then check out our guide to the best sandwiches near you in Albuquerque, NM…
California Pastrami: Bringing Flavors of The Golden State to New Mexico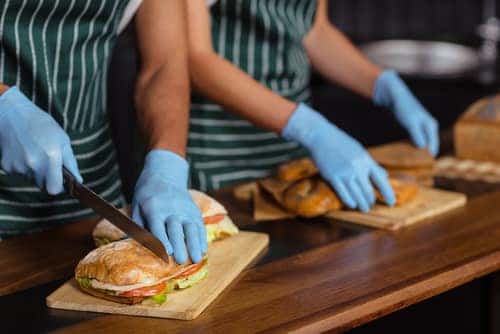 At California Pastrami, they're known for bringing this tasty meat to New Mexico. Plus, they use fine ingredients and fresh baked bread to create their sandwiches. The idea is that by producing such a high-quality product, new customers will become loyal ones after just one visit.
While there are a variety of sandwiches to choose from, you have to get a pastrami. There's the Classic California Pastrami, served on a hoagie roll with yellow mustard and pickle chips. Then there's the Eastern Pastrami, served on a light rye bread with spicy brown mustard.
For more menu items, check out the California Pastrami Facebook page.
Cheese & Coffee: Fine Sandwiches in a Casual Environment
As the name implies, Cheese & Coffee started off selling just that. Then they started selling simple sandwiches. As word spread, the demand for more sandwiches quickly grew.
Today, they sell all kinds of specialty sandwiches, along with crisp salads and made-from-scratch soups. They have a wide variety of hot and cold sandwiches, but we highly recommend the Rio Grande. Pastrami, turkey, ham, green chile, and three cheeses are served hot on a pita.
You can see some of these delicious-looking sandwiches for yourself on the Cheese & Coffee Facebook page.
DG's Deli: Delivering Freshness in All Shapes & Sizes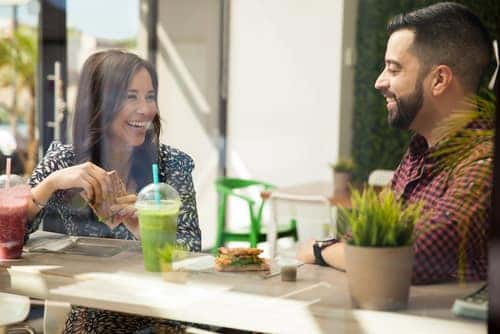 DG's Deli has been around since 1992, serving mouth-watering subs and salads to the New Mexico locals and visitors.
The sandwiches are made to order, and can be paired with one of their homemade potato, cajun macaroni, or coleslaw salads. Plus, whether you're interested in a 6-inch sandwich or 6-foot party sub, your order will be fresh and tasty.
If you're not sure what to get, try one of their favorites! There's the Green Chile Philly, which consists of sliced choice ribeye steak, mushrooms, green bells, onion, and green chile. There's also the Southwest BLT, with bacon, lettuce, tomato, cream cheese, green chile, and avocado on toasted wheat bread.
Check our DG's Deli on Facebook for more lunch options.
It's Noon Somewhere…
If your stomach is growling for lunch, sometimes only a sandwich will do. Get a good one at any of these sandwich shops near you in Albuquerque, NM, today!