The Top Albuquerque NM Real Estate Agents

Buying a home is a big deal, whether it's your first or your fifth. To make things easier, you'll want to work with an experienced team of real estate agents.
If you're looking for a new home in The Duke City, then you'll want to read through this guide. Below, we'll tell you all about the real estate agents near Albuquerque, NM…
Campbell & Campbell Real Estate Services: Helping Families Buy Homes Since 1990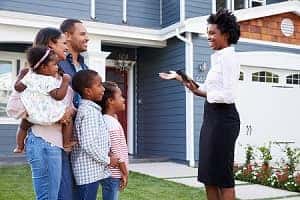 At Campbell & Campbell Real Estate Services, you'll receive help with all your real estate needs in the Albuquerque metro area. Each staff member has years of experience in the business. As a result, they've helped thousands of people buy or sell a home.
You can actually start your search right on their website. Their extensive database is free to use, and you'll get instant email alerts for new listings that match your search criteria. Their helpful website is just one of the many ways they make your search as convenient as possible for you.
Learn more on the Campbell & Campbell Real Estate Services Facebook page.
The Ingles/Company Realtors: Experts in Residential Real Estate
The Ingles/Company Realtors has provided dedicated service to Albuquerque residents since 1987. Owners John and Tracy Ingles provide a mix of business savvy and creativity to help individuals achieve their real estate goals.
You can start searching for your dream home right on their website. Not only will you find a large selection of houses, but you'll also get details on the neighborhoods that make up the Albuquerque MetroPlex. This includes area maps and descriptions, along with school information, which can be quite handy if you have or are planning on having a family.
You can get more information on The Ingles/Company Realtors Facebook page.
Sandi Pressley: Helping Thousands of People Buy & Sell Homes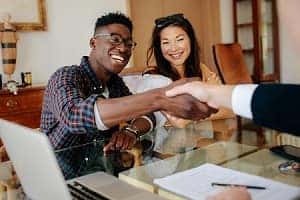 Sandi Pressley has nearly 40 years of experience and has been part of over 11,000 home sales. In fact, she's been rated the #1 Top Producer for 30 consecutive years. With this type of experience, you can rest easy knowing your ideal home will be found in no time.
However, she doesn't go at it alone. Her dedicated team of real estate agents do more than just sell homes. In fact, they work hard to "enrich, enhance, and add value to people's lives." With this team by your side, buying or selling a house can be done in a cinch.
Check out some homes for sale on the Sandi Pressley Facebook page.
Start Searching for the Perfect Home Today
Are you trying to sell or buy a home in the Albuquerque area? Then, don't wait. Reach out to any of these real estate agents near Albuquerque, NM, today!