Where to get the Best Pizza near Albuquerque NM

It's no secret that pizza is popular among individuals in and around Albuquerque. Most people love bread and cheese, and the tons of available toppings means you can easily customize a pie to your liking.
So, when you want a good, cheesy slice, you deserve only the best pizza near Albuquerque, NM…
Delighting Taste Buds Since 2013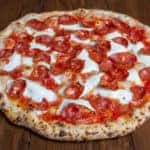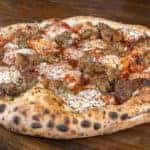 Amore Neapolitan Pizzeria was founded by Gabriel and Kimberly Amador, who are Associazione Pizzaiuoli Napoletani (APN) certified. This means they specialize in fresh, handmade food that offers customers a true taste of Naples.
There are lots of specialty pies to choose from, including the Testa Rosa. It consists of rose sauce, house-made mozzarella, Pecorino Romano, ricotta dolce, gorgonzola, and baby arugula. There's also the Garden Verde, with pistachio-walnut pesto sauce, artichoke, grape tomato, and house-made mozzarella.
Check out the tasty-looking pizzas on the Amore Neapolitan Pizzeria Facebook page.
A Cut Above the Regular Pie
Greg Atkin, Rick Post, and Tom White all worked together in the restaurant industry at a young age. They dreamt of one day opening a unique Italian pizzeria together. And, thus, Il Vicino Wood Oven Pizza was born.
Here, you'll get authentic wood-oven pizza prepared using high-quality ingredients, and served in a casually upscale environment. There are lots of options to choose from, such as the Prosciutto e Rucola. It consists of thinly sliced prosciutto, San Marzano tomato sauce, extra virgin olive oil, fresh mozzarella, arugula, and cherry tomatoes. And be sure to pair it with a glass of beer, wine, or one of their signature drinks.
Learn more on the Il Vicino Wood Oven Pizza Facebook page.
Bringing Chicago-Style Cuisine to the Southwest
Pizza 9 was started by Hasan "Hass" Aslami, who spent most of his life operating restaurants all over the world. Over the years, he developed a profound love for the pizza business, as well as franchising. He opened the first location in Albuquerque in 2008, and has since expanded to many locations across the southwest.
You'll get lots of different food here, including hot sandwiches, pasta, soups, and salads. However, it's the pizza that you'll really want to go for.
There are several crusts to choose from: thin, deep-dish, double-dish, stuffed, and gluten-free. Then, you'll have to decide which variety you want. There's the Lobo, with pepperoni, sausage, and green Chile. There's also the Chicken Alfredo, with Alfredo sauce, chicken, tomatoes, mushrooms, and bacon. No matter which one you choose, you'll get a tasty pie that will leave you feeling satisfied for hours.
Discover more menu options on the Pizza 9 Facebook page.
When You're Wanting a Little Slice of Heaven…
When that pizza craving hits, don't ignore it. Gather your friends and family, and visit any of these Albuquerque, NM pizza shops today!