Best Japanese Restaurants near Albuquerque NM

Japanese cuisine has become increasingly popular, especially in the Albuquerque, NM area. Not only does it taste good, but the food is served beautifully—there's almost an art behind making these dishes.
If you're wanting a fresh and unique meal, then check out our picks for the best Japanese restaurants near Albuquerque, NM below!
Honest Food from the Heart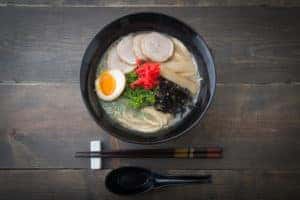 If you're looking for authentic Japanese cuisine, then you'll love Magokoro. They've been family-owned and -operated since 2006, with a "heart to plate" policy.
This means that every dish is prepared with a lot of love and care. This is evident by their many delicious menu options. For example, there are tons of ramen selections, like Tonkotsu. Pork broth ramen is served with grilled pork, green onions, and bamboo shoots. And before that, you can enjoy different appetizers like Egg Rolls, Edamame, or Gyoza, a mix of chicken and pork pot stickers.
For more information, check out the Magokoro Facebook page.
Japanese Grill & Sushi Bar
If you're craving sushi, then you'll want to stop by Sakura Sushi and Grill. They use fresh fish for their sushi rolls, and present them to customers beautifully. Plus, they do a great job of blending traditional Japanese cuisine with modern twists (like their unique Sushi Tacos).
They have standard sushi rolls like the California Roll and Philadelphia Roll. They also have more elaborate ones like the Dragon Roll which is a crab, cucumber, and avocado roll topped with baked eel, avocado, and dry fish flakes and is drizzled with sweet eel sauce. Yum! Visit Sakura Sushi and Grill on Facebook for a look at their yummy sushi options.
Contemporary Japanese Restaurant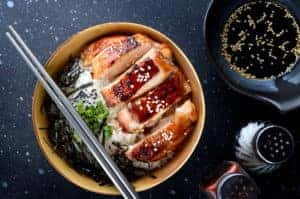 When you step inside Samurai Grill & Sushi Bar, it's almost as if you're in Japan. The décor is arranged in a Feng Shui manner, and the building itself is encompassed by rice-paper windows and screens. Plus, a small wooden bridge over a trickling stream divides the interior into two separate dining sections: a Teppan grill area and a sushi bar.
Teppan Yaki, or "cooking on iron," is the heart of their cuisine. You have your choice of Teriyaki Chicken, Filet Mignon, and much more. And every option comes with soup, salad, hibachi vegetables, and two pieces of shrimp.
If you're in the mood for sushi, then chose the New Mexican Roll. It consists of smoked salmon, crab, cheese, avocado, and tortilla—and is sure to become your new favorite dish!
Check out more menu options on the Samurai Grill & Sushi Bar Facebook page.
Make Your Reservations Today
No matter which dining establishment you visit, you'll be sure to get a lovely and tasty meal. So, don't wait and make a reservation at any of these Japanese restaurants near Albuquerque, NM, today!