Best Italian Restaurants near Albuquerque, NM

You can enjoy fine dining and authentic Italian cuisine by sitting down for a meal at these top Italian restaurants near Albuquerque, NM.
The classically trained chefs at these establishments understand how to prepare and cook traditional Italian dishes from linguini and lasagna to a fresh slice of pizza. If you're craving food with some Mediterranean flair, you'll love these popular locations!
Mimmos's Ristorante & Pizzeria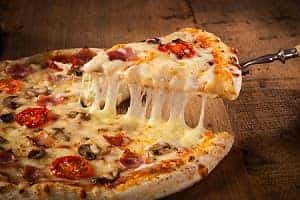 Each plate served at Mimmos's Ristorante & Pizzeria is steeped in the culinary history of Italy. The fresh, hand-tossed dough is delightful, and the seafood seems to have been plucked from the sea just moments before your order.
All the traditional pasta dishes are available, including fettuccini, gnocchi, ravioli, rigatoni, and spaghetti. If you'd prefer to split a pie between friends, try a gourmet specialty pizza like the cheesy Quattro Formaggi, which is layered with fontina, gorgonzola, mozzarella, and provolone. Make sure you save room for dessert, though, because the tiramisu is heavenly.
If you visit Mimmos's Ristorante & Pizzeria Facebook page, you can stay connected with this fine establishment and see photos of their creative dishes.
Piatanzi
The buzz surrounding Piatanzi is real and well deserved. This gorgeous restaurant puts out a conveyor belt of high-quality food to go along with their first-rate service.
Some of the renowned specials at Piatanzi include the Salmone, a crab-crusted Scottish salmon; the Agnello, a tender braised lamb; and the Pescatore, a delightful smattering of seafood such as mussels, clams, and shrimp.
To pair with your meal, ask your server for a wine recommendation or choose your favorite from a list that includes cabernets, chardonnays, and Rieslings.
To learn more about the many wonderful qualities of Piatanzi, check out their Facebook page now!
Scalo Northern Italian Grill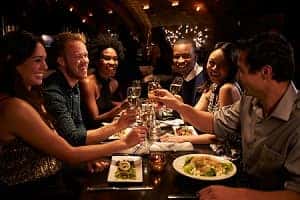 The elegant ambiance, refined cuisine, and tasteful interior design at Scalo Northern Italian Grill makes it a premier location for lovers of Italian food.
You'll taste the Mediterranean in dishes like their Marinated Olives Antipasti, which includes roasted garlic, caper berry, and assorted olives. Any wood-fired pizza is another great choice, with specialty pies like the Margarita or Fungi really standing out.
Not only is the food wonderful, but Scalo Northern Italian Grill also is a great place to host large events like parties or receptions. You can also enjoy live music—just check out the music schedule posted on their website.
Scalo is a popular option among locals and tourists alike. Stay up-to-date on the events happening at this Italian restaurant by visiting their Facebook page.
Enjoy Great Food and Good Company at These Italian Restaurants
If you're near Albuquerque, NM, these fine-dining Italian restaurants are ideal locations for brunch, dinner, or a late-night drink. Check them out for yourself today!