The Best Gyms near Albuquerque to Continue Your New Year's Resolution
If you chose getting in shape as your New Year's resolution, now's the time to follow through. Most other people who share this resolution start giving up after a few weeks, but you're determined to see your goals through, so you can work towards the results that you want. There are a handful of great gyms in the area, but we did a little digging to help you out.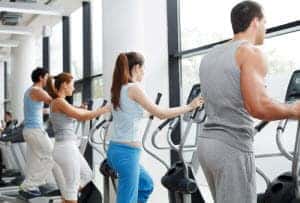 Here's our picks for the best gyms near Albuquerque to continue your New Year's resolution.
Black Box Fitness
4201 Yale Boulevard Northeast, Suite 1, Albuquerque, NM                      Facebook                    Instagram
Finding the right gym can be tricky because of the varying programs and ideologies. Luckily, Black Box Fitness tailors to your fitness needs by helping you design a workout and nutrition program that's a perfect fit for you, your schedule, and your abilities. They've got several personal trainers to help you along the way, and they've also got an impressive schedule of classes focused on varying styles and approaches to fitness.
O2 Fitness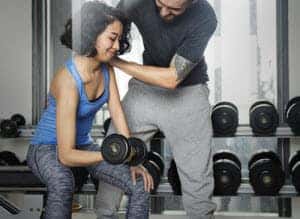 1761 Bellamah Avenue Northwest, Suite A, Albuquerque, NM               Facebook
One of the most important aspects of proper exercise is breathing, and the staff at O2 Fitness implements this into their varying classes and training. Whether you're looking to get into CrossFit, weight training, spinning, Pilates, or Yoga, you can sample all of these fitness ideologies at O2. Whether you want to sign up for one of the many classes, or get hands-on instructions from a personal trainer, this gym has it all to help you on your fitness journey.
Open Gym
4200 Wyoming Boulevard Northeast, Albuquerque, NM                           Facebook
If you've got a hectic schedule and don't know if you can make it to the gym before close, you may want to consider the Open Gym. This 24-hour fitness center provides ease and convenience for members of varying schedules and lifestyles, whether you're an early-riser or a night owl, you can work out whenever you want. The monthly membership is affordable, and classes are free to attend! They've got several classes like Zumba, Cardio Kickboxing, BootCamp, Yoga Flow, BodyCombat, and even Body Pump to help you tailor your fitness and find the perfect workout to help you achieve the results you're looking for.
Are you looking for the best gyms near Albuquerque to continue your New Year's resolution? Try any of these great spots in Albuquerque to see your fitness goals through.