Improve Your Backswing at These Albuquerque Golf Courses

Golf enthusiasts and novices alike will enjoy the picturesque courses found in the Albuquerque area. But since there are so many to choose from, we'll help you narrow down your options.
If you're searching for a new favorite golfing spot, then check out our picks for the best golf courses near Albuquerque, NM…
Connect. Grow. Make a Difference.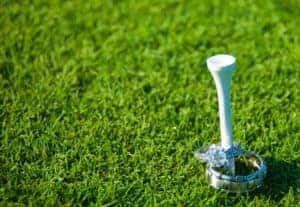 Situated at the base of the Cibola National Forest, The Canyon Club offers unparalleled vistas of the surrounding area. Not only can these stunning views be enjoyed by golfers, but they're also the perfect backdrop for a wedding or other special event.
Furthermore, the Club prides itself on connecting friends and family, along with making a difference in the community by giving back to local non-profits. They also have various charity events throughout the year that you can participate in.
For more information, visit The Canyon Club on Facebook.
Far from an Ordinary Experience
Sandia Golf Club opened in 2005 as part of the Sandia Resort and Casino in Albuquerque. At 7,752 square feet, it's the longest course in New Mexico. But, don't let that deter you from visiting, as it's designed for players of all skill levels.
When not playing golf, you can spend time in the Resort and Casino. Play some table games, swim in the pool, or dine at one of their many restaurants. They even have a live entertainment venue with 4,000 seats. Grab some food and a cocktail, and enjoy a concert outside.
Learn more on the Sandia Golf Club Facebook page.
A Premier Golf & Lifestyle Club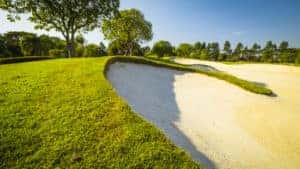 With 27 holes of golf and an array of upscale dining and recreational amenities, the Tanoan Country Club is a great spot to visit in Albuquerque. In fact, it's been recognized as being one of the finest private membership clubs in New Mexico.
The golf course consists of three distinct 9-hold layouts that can be played in a variety of ways. But, no matter which course you play on, you'll get to enjoy beautiful views of the Sandia Mountains.
Check out photos of the golf course on the Tanoan Country Club Facebook page.
Visit the Greens Today
If you're in the mood for a fun game of golf, don't wait. Gather your friends, grab your clubs, and visit any of these golf courses near Albuquerque, NM, today!