Where to Get the Best Catering Service near Albuquerque NM
If you're throwing a special party near Albuquerque, you'll need a way to feed your guests. A good option to do that is by hiring a catering company. They'll provide everything you need to make everyone happy, and you won't need to spend hours in the kitchen.
In order to find the best caterers near Albuquerque, NM, you'll want to start by reading through this helpful guide!
Atrios Catering: Delicious Food + Attentive Service = Great Event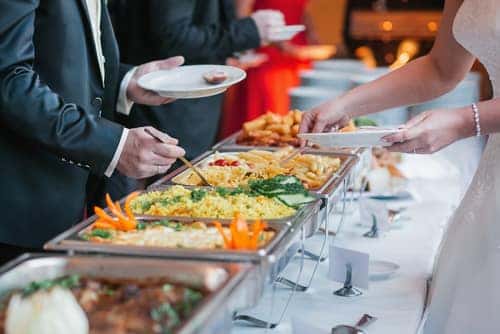 Atrios Catering was created by three friends who worked together in the catering industry. They shared a vision of what they believe catering should be, so they decided to build their own business. When it comes down to it, they believe that tasty food and thoughtful service will help make your event the best it can be.
While they cater all types of events, they specialize in wedding receptions. These typically consist of various appetizer trays, by-the-piece appetizers, and desserts, but you can customize the menu however you'd like. Examples of appetizers include bacon-wrapped jumbo shrimp, cheesy bacon-stuffed jalapenos, and chicken satay. For dessert, you can get things like almond brownies, mini lava cakes, and tiramisu.
See what they can do for your event on the Atrios Catering Facebook page.
Bobbi's Homestyle Catering: Where Home-Cooked Meals Get an Upgrade
Bobbi's Homestyle Catering is a family-owned and -operated company that helps make every customer's event memorable. They do this with their professionalism as well as their menu of yummy dishes. They provide a buffet-style service, which is great for things like birthdays, showers, and weddings. However, they can also provide personal catered meals for individuals who are simply too busy to cook during the week.
For main entrees, you have options like meatloaf, ham, and southern-fried chicken. For the sides, add scalloped potatoes, macaroni & cheese, or fresh green beans, and don't forget about dessert! You have options like cakes, pies, and pastries of different varieties to choose from.
Learn more on the Bobbi's Homestyle Catering Facebook page.
Cooperage & Scarpas Catering: Serving the Albuquerque Area Since 1976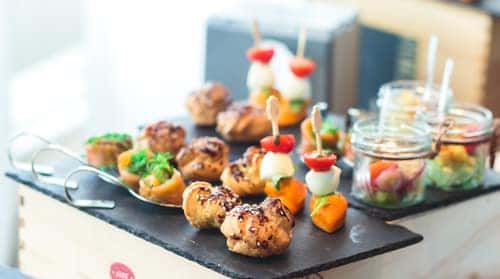 If you're looking for a company that can do it all, turn to Cooperage & Scarpas Catering. They'll provide everything you need for your event, be it china and ice sculptures or disposable tableware and a mobile pizza oven. It doesn't matter if your party is for two or 200, as nothing is too big or too small for these caterers.
If you're serving brunch, you can choose from options like praline French toast and mini brioche with cheddar cheese & chutney. If it's dinner, there's a large selection of tasty items like green chile cheeseburgers and chicken piccata.
For more information, check out The Cooperage on Facebook along with Scarpa's Brick Oven Pizza on Facebook.
Book a Caterer near Albuquerque NM for Your Special Event
If you're planning a party near Albuquerque, NM, you need the best people to cater it. With any of these companies, you'll get just that.
Don't wait—contact any of these Albuquerque caterers to start developing your next big event!