Best Bars to Celebrate Saint Patrick's Day in Albuquerque NM
Since Saint Patrick's Day is on its way, you've got a lot to plan for. You'll need to find the right green apparel to wear to show off your Irish side, but you'll also need to figure out the right place to go to celebrate. Luckily, there are some pretty fun bars in Albuquerque that are expected to have some fun events and great specials for this holiday.
We did a bit of research on the local bar scene and came up with a list of the best bars to celebrate Saint Patrick's Day in Albuquerque, NM!
Alien Brewpub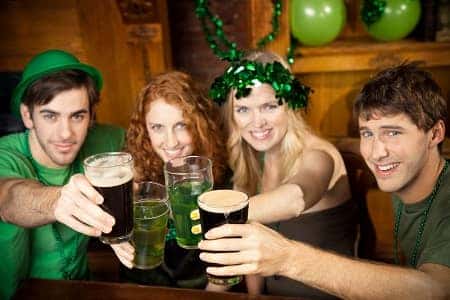 6601 Uptown Boulevard Northeast, Albuquerque, NM    Facebook   |   Twitter
If you're looking to avoid the St. Patty's Day clichés, and simply enjoy some great beer and good times with friends, you may want to fall into the tractor beam of Alien Brewpub. This brewery and bar serves up house made ales, lagers, pilsners, and stouts. If you're a beer lover, this spot may be right up your alley. On top of the unique and interesting brews made by the staff, they also have some great menu items, including bacon-wrapped jalapeno poppers, mouthwatering burgers, and some carefully crafted entrees to help complete your evening and make an interesting venue for your St. Patty's Day celebrations.
Gecko's Bar & Tapas
5801 Academy Road Northeast, Albuquerque, NM     Facebook   |   Twitter
Gecko's Bar & Tapas offers some great food and drink that may be a much needed change of pace for your St. Patty's Day celebrations. On top of 20 different taps featuring local crafts, imports, and domestics, they've got a lengthy wine list and a great selection of spirits and cocktails. This bar and restaurant also has an interesting menu with a variety of options like tapas (small plate), great sandwiches, and classic appetizers that show a unique and inspired twist on classic bar food!
Sister Bar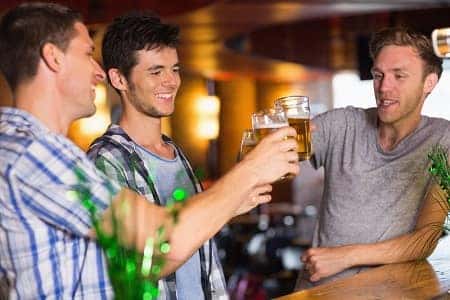 407 Central Avenue Northwest, Albuquerque, NM    Facebook   |   Instagram
If you want a fun and memorable evening for St. Patty's Day, check out Sister Bar on Central. This bar and live music venue has plenty of options for fun, including an arcade with classics like Area 51, Mortal Kombat II, Burger Time, as well as some notable pinball machines. While you're getting nostalgic for St. Patty's Day with the arcade and pinball options, feel free to sip on some tasty brews or cocktails and munch on some great menu options, such as tacos, tater tots, burritos, burgers, or even green chile stew. They even have a live show occurring on St. Patty's Day, with the lineup yet to be announced, so check back to see who's playing at Sister Bar.
Now that you're aware of some of these interesting bars that will provide you with a fun and unique St. Patty's Day in Albuquerque, you're ready to plan your evening.