Best Bakeries in Albuquerque NM

Whether you've got a sweet tooth, or you're on the hunt for the perfect dessert to bring to a party or function, it's always great to have a go-to bakery that you can rely on. There are several bakeries throughout Albuquerque that offer something unique.
However, you don't want to take any chances and you want to be sure that you're getting the best in the area. That's why we've assembled this list of the best bakeries in Albuquerque, NM, for you to check out!
Bittersweets Bakery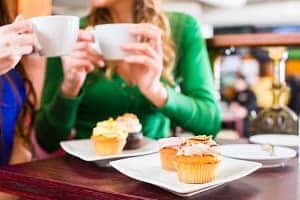 9401-A Golf Course Road Northwest, Albuquerque, NM       Twitter   |   Pinterest
If you're in the market for custom cakes, gourmet desserts, or freshly made pies, you may be interested in checking out Bittersweets Bakery. This bakery specializes in making everything from scratch, which means that there's a limited number of desserts to ensure that there's very little waste.
However, with options, such as Toffee Mudslide, Strawberry Mimosa, and Maple Pecan cupcake flavors, you'll want to drop by early to make sure that you get a batch!
Browse their selection or place a custom order today!
Savory Fare Café, Bakery, & Catering
7400 Montgomery Boulevard Northeast, Suite 1, Albuquerque, NM      Facebook
Since 1989, Savory Fare has been one of the go-to dessert shops and bakeries in Albuquerque. On top of the delicious desserts and baked goods, they have breakfast and lunch served in the café.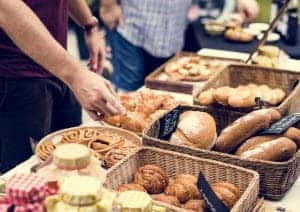 However, we're here to talk about desserts. They've got several bite-sized treats, as well as expertly designed and made cakes, including Lemon Citron, Spanish Orange Torte, Bailey's Irish Cream, or notable pies like Buttermilk Custard, Banana Cream, Butterscotch Walnut, and even Peach Raspberry.
Swiss Alps Bakery
3000 San Pedro Northeast, Suite F, Albuquerque, NM      Facebook   |  Instagram
Swiss chocolate is known as being creamier than traditional chocolates, and you shouldn't have to climb a mountain to get it. Swiss Alps Bakery offers you the flavor of European chocolate but with an American twist. Stop in for a fresh baked Danish or Éclair, of grab a dozen cookies with Swiss Raisin Shortbread, Almond Cherry, and Peanut Butter options. You can even order specialty cakes for a fun event, with flavors like Buttercream and Tiramisu or Boston Cream and Blueberry pies.
Now that you're of some of the best bakeries near Albuquerque, you'll know exactly where to go when it's time to find the right dessert for a party, or if you've just got a hankering for some sweet and delicious baked goods!