Create Works of Art near Albuquerque NM
There are many reasons why you should take an art class at least once in your life. They push you out of your comfort zone, make you think differently, and provide a great form of self-expression.
What better place to take an art class than Albuquerque, NM? This vibrant city has a thriving arts and culture scene, including everything from visual arts to theatrical performances. To be part of it, you'll want to enroll in one of the following best art classes near Albuquerque, NM!
Art Attack: Tons of Ways to Express Your Creativity
Art Attack has been around since 1996, and is actually "New Mexico's oldest locally owned and operated paint your own pottery and mosaic tile studio." Whether you're a novice or expert painter, everyone is welcome here. You can walk in and complete a project on your own, or you can sign up for one of their various classes. These include an Acrylic Pour Painting Class, Stained Glass Lantern Class, and Creative Canvas Class.
This place is also great for bridal showers, office meetings, ladies' nights, and more. However, if you'd prefer to work on a project at home, you can! You can purchase all the necessary supplies at the store and then bring everything home to create a masterpiece at your leisure.
See what classes are offered now on the Art Attack Facebook page.
Coyote Clay & Color: Learn How to Throw Clay the Right Way
Coyote Clay & Color is your one-stop shop for all things pottery. Here, you can shop for everything you need to decorate your pottery, including glazes and underglazes. Plus, the staff members will gladly give you tips on how to apply glaze, whether it's by brushing or dipping.
That's not all—they also have a studio where you can learn to create works of art from the experts. For instance, there's a 6-week Throwing & Hand-Building Class in which you'll get instructions on bisque firing, glaze firing, and basic hand-building (like pinch, coil, and slab). The supplies can be purchased there as well, so you'll have everything you need for a future masterpiece.
For more information, check out the Coyote Clay & Color Facebook page.
Harwood Art Center: Where Everyone Can Appreciate Art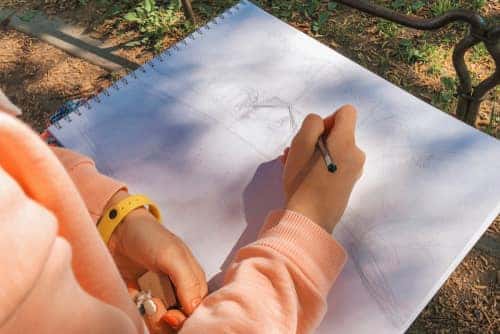 While the Harwood Art Center offers art education to people of all ages and skill levels, it's so much more than that. In fact, their mission is to build a more vibrant community by using the arts as a facilitator for cultural enrichment. One way they do this is by holding various classes and workshops. There are weeknight adult classes, like Mandala Bodies and Abstract Drawing. There are also adult workshops on weekends, such as Intro to Mosaics, Sketchbook Adventure, and The Poetry of Art.
There are plenty of ways for kids to get in on the fun too. For instance, there's a summer camp every year for those kids in grades one through nine. During a 12-day period, children will get a chance to unleash their imagination through activities like ceramics, painting, music, and theater.
Learn more on the Harwood Art Center Facebook page.
Sign Up for an Art Class near Albuquerque NM Today!
If you or your child loves art, you'll definitely want to enroll in an art class near Albuquerque, NM. Read through each studio's class descriptions and sign up for one today!